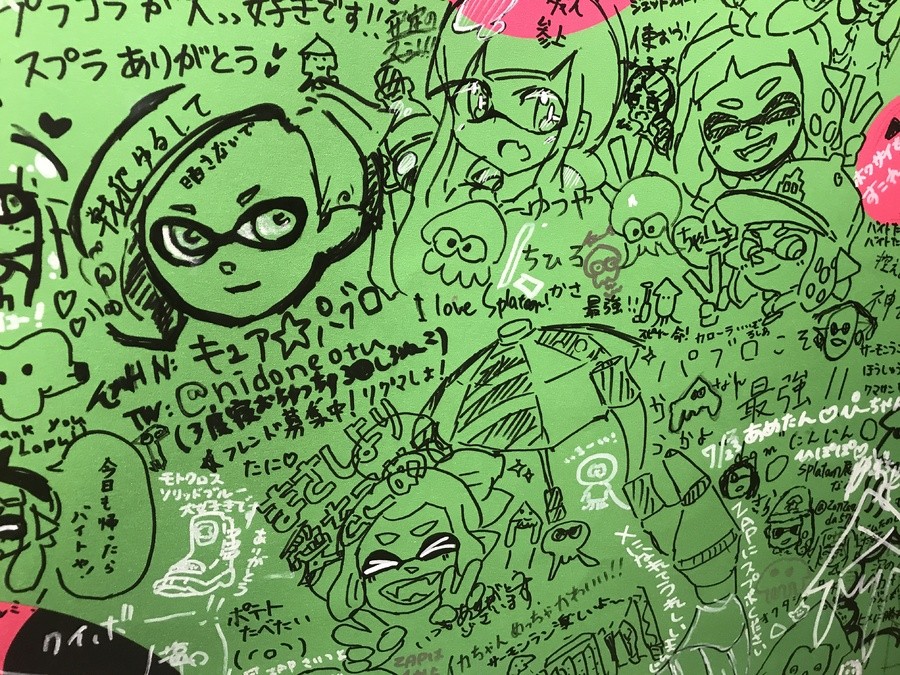 The Nintendo Switch has been doing gangbusters all around the world, but none more so than in the console's backyard, Japan. Furthermore, 'pop up' stores are very popular among prominent franchises and dedicated fans alike, with Kirby and Pokémon regularly having exclusive goods available for a limited time, as well as 'megastores' in the main cities. 
Summer has hit Tokyo pretty hard, but Nintendo has a few cool things going on to keep fans happy. Launching alongside Pokémon Quest for Switch and mobile, Ikebukuro's flagship megastore had a big influx of new merchandise for the new game, along with seasonal plushies. We couldn't resist popping by and taking a few snaps.
Onto Shibuya, one of Tokyo's main commercial districts, where the Super Mario-themed travel accessories got their own temporary section in stationary and variety goods store, Loft.
Also in Shibuya, Tower Records continued their annual collaboration with Splatoon, but went one stage further with the entire eighth floor dedicated to an exhibition of artwork and squid-based history. Fresh indeed!
Although Octopath Traveler is not strictly a first party title, it is a system exclusive and is being treated as such all over the globe, with entertainment store Tsutaya devoting plenty of real estate for the new RPG. Considering how well it's selling in Japan, this promotion is obviously working. 
All over Tokyo, there are billboards aplenty, showcasing the Nintendo Switch's mantra of "any time, anywhere and with anyone". These Billboards showcase the new Labo support for Mario Kart 8 Deluxe and popular, established titles along with new releases.
Finally, even though Smash Bros. Ultimate and Pokémon Let's Go! Pikachu and Eevee aren't out until November and December respectively, stores such as electronics giant Yodabashi Camera already have prominent signage and pamphlets for customers. Gotta build that hype, right?
The Smash one in particular folds out onto a glorious panorama of all the rostered characters, begging to be put on walls everywhere.
Fans are given out as a wee memento and to keep Tokyoites chilled.
Are you sold on Nintendo's holiday season offerings? Are you taking your console out and about? What else could be on the horizon? Let us know your thoughts below!