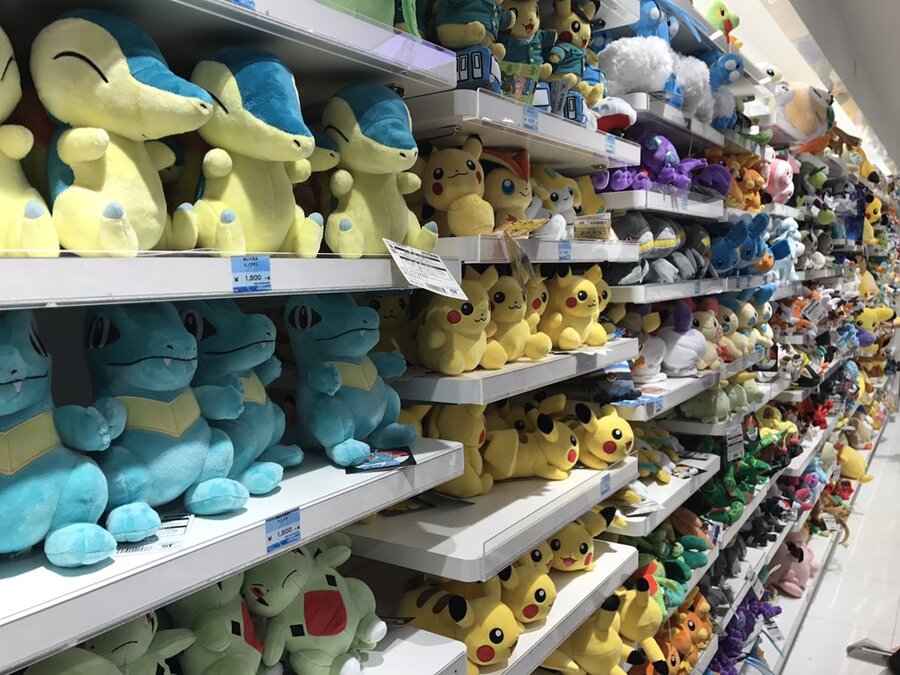 There are many Pokémon stores across Japan, from when you get off the plane at Narita airport all the way across Tokyo to the 'Megastore' in Ikebukuro Sunshine city, and beyond. 
If you're visiting Japan's capital city then you'll notice that one of the most recent attractions is the Tokyo Sky Tree, a 634 meter tower with a shopping complex which is home to many souvenir and pop up stores (it hosted the Kirby cafe earlier this year), as well as enthusiast stores such as Nano Block, Ultraman, Hello Kitty and Bearbrick. 
In addition, it also contains a positively monstrous Pokémon store, complete with Sky Tree exclusive gear. So what do we do? We take enough photos to make your bank account scream out in pain. Enjoy.
(Click the following images to enlarge them. Go on, you know you want to.)