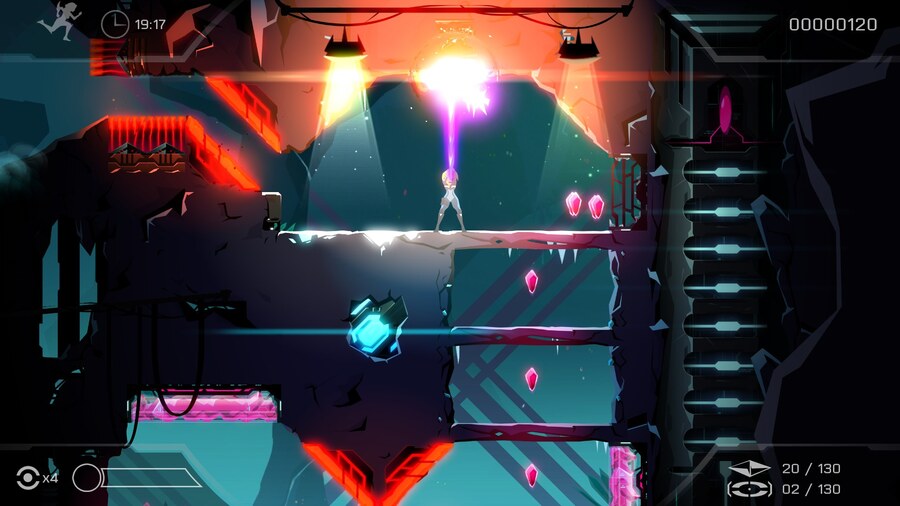 Curve Digital has today announced that it's bringing not one, but two indie games to Switch this August - Velocity 2X and Manual Samuel.
Being the ever-helpful folk that we are, we've gathered some tasty info and shiny trailers for you to check out on both titles below.
Velocity 2X
Velocity 2X follows the story of Lt. Kai Tana, a brave pilot who has found herself stranded a long way from home after getting sucked through a black hole. It blends 2D action platforming and fast-paced vertical-scrolling shmup gameplay to good effect, reviewing well when it launched on PlayStation systems a few years ago.
"As big fans of both arcade shmups and action-platformers, Velocity 2X has always held a special place in our hearts," said Cédrine Décoret, Product Manager. "Playing it on the Switch's pristine, handheld screen, it feels better than ever."
Manual Samuel
Manual Samuel is aiming to be "one of the wackiest titles to appear on the eShop". After making a deal with Death following a fatal car accident, Samuel is given one last shot at life - provided he can make it through just a single day while managing even the most instinctive tasks.

Players will have to manually control Samuel's walking, blinking, exhaling, and inhaling, trying to guide the helpless Samuel through the incredibly exciting tasks of getting dressed, drinking coffee, and going to work. This premise sounds strangely familiar to us.
There are multiple game modes to choose from including a Time-Attack high-score challenge and a co-op mode.
---
Do either of these titles float your boat? Let us know if you'll be keeping an eye out for these when they arrive on Switch this August.