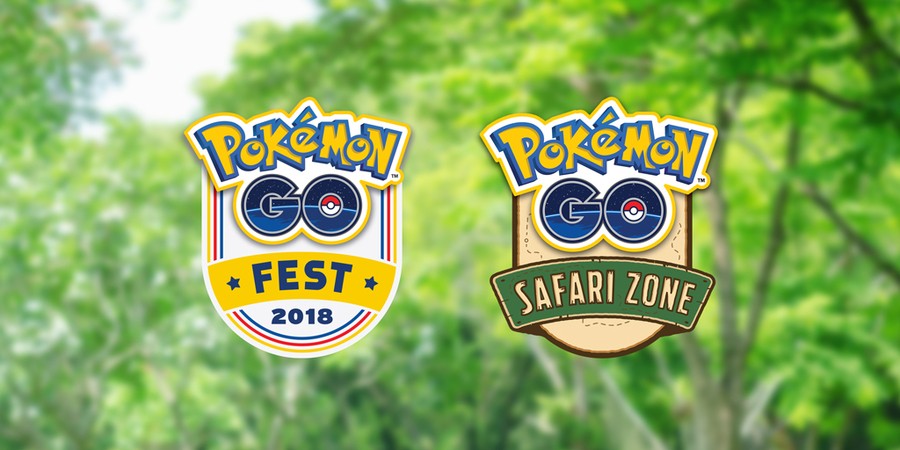 Niantic has announced a schedule of events coming to Pokémon GO players all around the world this summer, aptly named the Pokémon GO Summer Tour 2018.
The first of these events will take place in Europe. On 30th June - 1st July, hosted in the city of Dortmund, Germany, a Safari Zone event will take place in Westfalenpark - one of the largest inner-city parks in Europe full of playgrounds for kids and families. Players will be able to catch many types of Pokémon together, and activities are set expand to Dortmund's entire city district. This is an open event for all to enjoy so, if you're nearby, you should be able to wander in and get involved.
Next up is North America, which will see the return of Pokémon GO Fest with a brand new look. The event will take place in Chicago from 14th July - 15th July, offering "a unique, immersive play experience unseen anywhere else that will create a daylong adventure for Trainers". The event will be held in the city's historic Lincoln Park, with a 1.8-mile walking course that will include exclusive activities for Trainers of all ages. You'll need to book tickets to attend this event - they go on sale 11th May.
Finally, another Safari Zone event will make its way to Yokosuka, Japan later this summer. Further details are yet to shared about this one, but Ninantic says that it will followed by "an exciting schedule for our Trainers across Asia".
If you can't make it to any of these events, don't worry; players all around the world will be able to get involved with a variety of activities and challenges taking place over the summer. Again, more details are expected to be revealed on these soon.
Do you live near any of these events? Do you wish large community events like these would come to your area? Let us know down below.
[source pokemongolive.com]