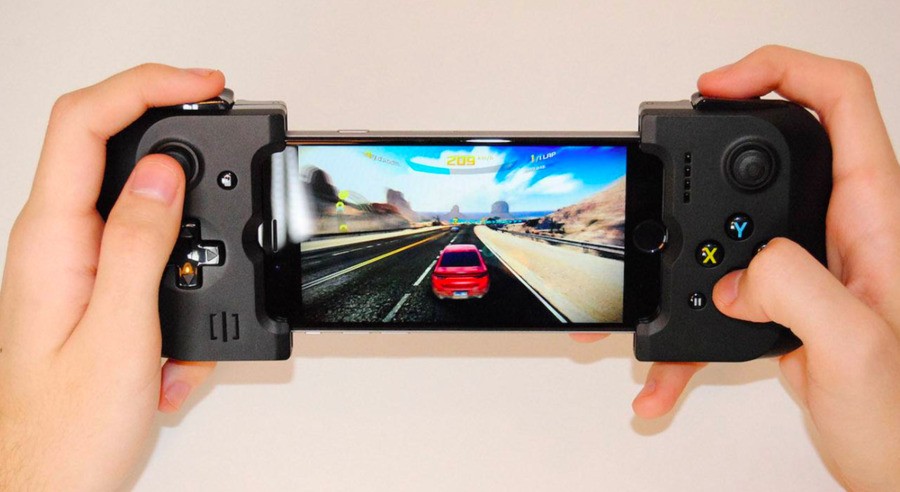 Following accusations from accessories company Gamevice that Nintendo violated its patent on a "Combination Computing Device and Game Controller with Flexible Bridge Section", the US Trade Commission has now officially launched an investigation into the complaint.
While Gamevice's initial lawsuit filing last August didn't appear to have much substance, it's clear that things are more serious now – for both Nintendo of America, and Nintendo Co. in Japan.
Actions against the company have yet to be taken – the USITC is currently determining Nintendo's guilt regarding patent infringement, stating in an announcement yesterday:
The products at issue in the investigation are controller systems with parts that attach to two sides of an electronic device, such as a smartphone or tablet, and the parts fit into a user's hands and have gaming controls.
It could take months for the administrative law judge tasked with the investigation to come to a conclusion. The commission will first hold an evidentiary hearing to determine the legitimacy of Gamevice's complaint, with a decision on the complaint's validity to be made "at the earliest practicable time".
In the meantime, there is nothing stopping Nintendo from continuing to sell Switches. Additionally, based on the tremendous success of the Switch, it's unlikely that Gamevice would pursue anything beyond court-ordered royalty payments – considering it's driving quite a steady stream of revenue at the moment.
Do you think Nintendo intentionally used Gamevice's ideas and violated its patent – or is this simply par for the course with large companies like Nintendo? Let us know your thoughts in the comments below...
[source usitc.gov]