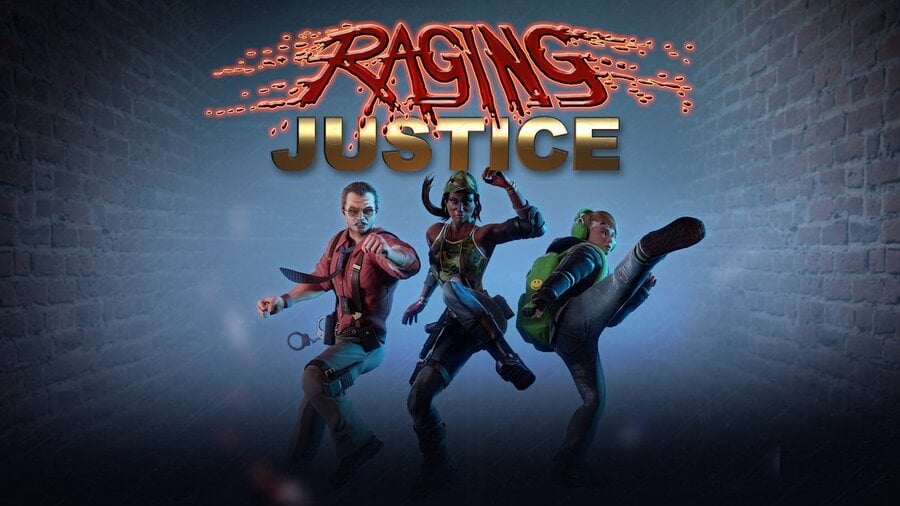 Once the toast of the video game arena, the humble side-scrolling fighter has fallen from grace in recent years. While we've seen notable titles that have tried to resurrect the genre - such as the brilliant Wulverblade - it remains a relic from a bygone era; a style of game that was arguably most at home in grubby amusement arcades which are all but extinct.
You might assume then that spending the past few years creating a side-scrolling brawler might be a fool's errand, but husband and wife team Nic and Anna Makin - along with artist Jay Howse and composer Steve Burke - have been pouring every spare moment they have into creating what they hope will be the true successor to the likes of Capcom's Final Fight and Sega's Streets of Rage. They've been working on Raging Justice for quite some time, and now - with help from Team17 - the Switch launch date is just around the corner.
Since we last reported on the game, there have been some big changes. The most significant is that a third character has been added, giving the player three different play styles to master. This brings the game more in line with genre classics, which tended to offer a trio of playable heroes. Secondly, we've had confirmation that the game will retail for £9.99 / €12.99 / $14.99 when it launches on May 8th, with a 10 percent launch discount for one week. From what we've seen, that makes this something of a steal in terms of value.
Given that arcade games were all about two-player co-op, Nic thinks that the Switch is perhaps the ideal platform for Raging Justice; you can play in tabletop mode with two Joy-Con, which means that a co-op session is almost effortless to set up - as long as you have a willing companion, of course. Nic also reveals that he was able to get the game running on Switch within days of receiving the dev kit, and has nothing but praise for Nintendo's hardware. He also goes into detail about the game's unique pre-rendered look; he sees it as an evolution of the CGI style that was pioneered at Rare with the likes of Donkey Kong Country and Killer Instinct.
You can watch our full interview with Nic above, but points of interest include a potential sequel, DLC for the game moving forward and - perhaps most exciting of all - an online multiplayer mode. Nic insists it's something he wants to see in the game himself, so if it sells well enough, we could see it added at a later date.
Are you a fan of old-school scrolling fighters? Will you be picking up Raging Justice now you've see our interview and know the price? Let us know with a comment.