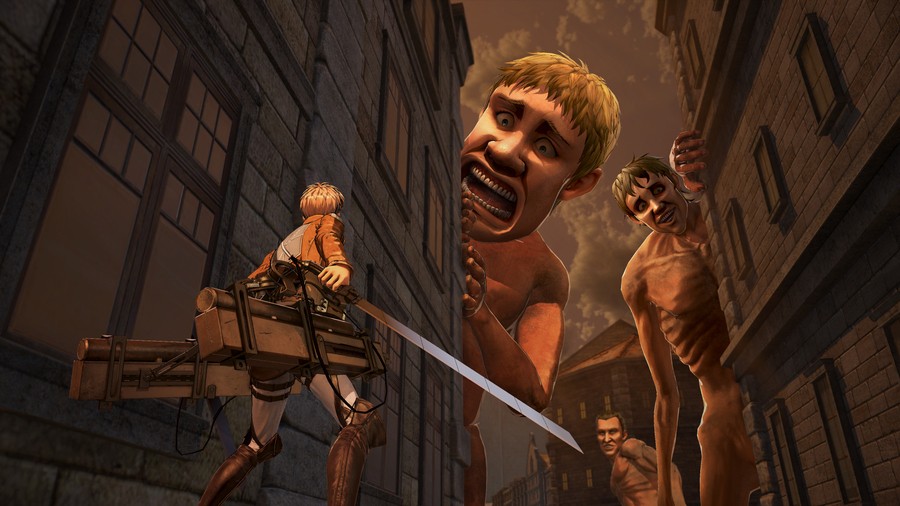 Attack on Titan 2 launches on March 20th, and to drum up some interest publisher Koei Tecmo has released a trio of new trailers showing off various elements of the game.
The game's online multiplayer features get detailed in one trailer. Annihilation Mode offers 4v4 action where players have to compete for the highest possible score by downing Titans and capturing bases, while the Story Co-op mode sees you teaming up with friends to finish the main quest. However, even more exciting is the news that another online mode featuring playable Titans is also planned. Aspects of the game's combat system and avatar creation mode are also detailed.
Is Attack on Titan 2 on your shopping list for March? Let us know with a comment.