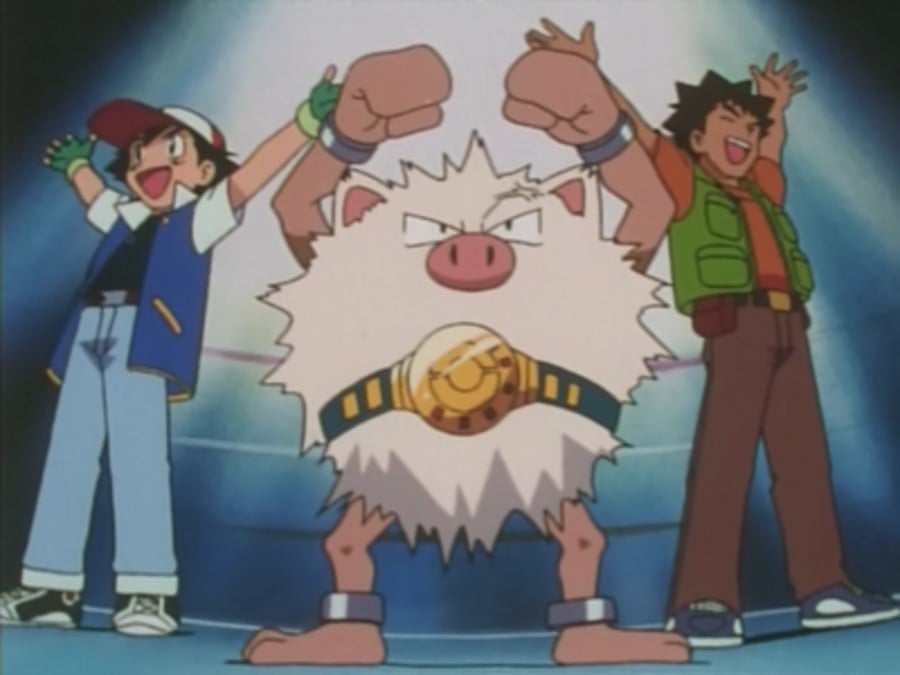 If, for some reason, you don't already believe that the original Pokémon theme song was made out of pure magic and dreams, then maybe this story will change your mind.
University of Iowa freshman Spencer Lee defeated Rutgers' Nick Suriano on Saturday night, winning the 125-pound title at the 2018 NCAA Wrestling Championships in the process. While his achievement is one to be celebrated for - you know - talent-related reasons, we couldn't help but love the fact that he chose the Pokémon theme to give himself a boost before the match.
As it turns out, Lee actually follows the competitive Pokémon scene and has entered into competitive play in the past. If he wasn't busy being a full time student and athlete, he might actually still be competing.
Not wanting to take anything away from Lee's hard work and success, we hope that the track somehow had some sort of mystical influence over proceedings and, with that in mind, we now plan to blast the song out on repeat for the rest of the week in hopes that all of our dreams come true.
[source comicbook.com]