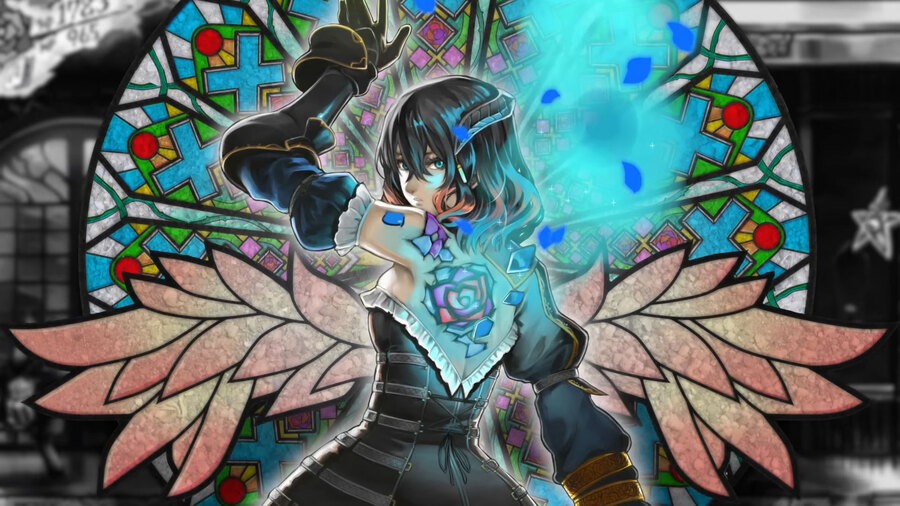 The full English voice cast for the upcoming Bloodstained: Ritual of the Night has been revealed, and there are some famous faces (or should that be vocal cords?) included.
The recording sessions - which have been directed by Jamie Mortellaro (Halo 4, Silent Hill: Shattered Memories, Professor Layton and the Unwound Future, EverQuest II, Knack) - include Erica Lindbeck as main character Miriam. Her previous credits include League of Legends, Persona 5, Nier: Automata and Street Fighter V.
Metal Gear Solid's David Hayter - most famous for giving Solid (and Naked) Snake a voice - is Zangetsu, while Robbie Belgrade plays the role of a as-yet-unnamed character. Belgrade famously played Alucard in Castlevania: Symphony of the Night.
Here's the full cast list, with their respective credits:
Miriam – Erica Lindbeck
League of Legends – Taliyah, Zoe
Persona 5 – Futaba Sakura
Nier: Automata – Anemone
Street Fighter V – Menat
Zangetsu – David Hayter
Metal Gear Solid – Solid Snake
The Castle of Cagliostro – Lupin III
Dragon Age: Inquisition – Lieutenant Renn
Mobile Suit Gundam 0080: War in the Pocket – Bernard Wiseman
Gebel – Ray Chase
Final Fantasy XV – Noctis Lucis Caelum
Nier: Automata – Eve
JoJo's Bizarre Adventure: Stardust Crusaders – Rubber Soul
Tales of Berseria – Artorius Collbrande
Johannes – Ben Diskin
JoJo's Bizarre Adventure – Joseph Joestar
Naruto Shippuden – Sai
Mobile Suit Gundam: The Origin – Char Aznable
Halo 4 – Jared Miller
The Coachman – Fred Tatasciore
Overwatch – Soldier: 76
Starcraft II: Heart of the Swarm – Zeratul, Rory Swann
God of War III – Ares, Barbarian King, Typhon
Mass Effect – Saren Arterius
Dominique – Fryda Wolff
Mass Effect: Andromeda – Sara Ryder
Fallout 4 – Vault Security
Octodad: Dadliest Catch – Stacy
Killer Instinct – Mira
Gremory – Kari Wahlgren
FLCL – Haruko Haruhara
Samurai Champloo – Fuu Kasumi
No More Heroes – Jeane
Eureka Seven – Anemone
Fate/Zero – Saber
Anne – Rena Strober
Fire Emblem: Fates – Azura
Persona 4: Dancing All Night – Kanami Mashita
Sailor Moon Crystal – Esmeraude
Zero Escape: Zero Time Dilemma – Akane Kurashiki
Alfred – Christopher Swindle
Transformers: Robots in Disguise – Ragebyte
Lego Dimensions – Brain Gremlin / Betelgeuse
Disney Infinity – The Hoarder
Mysterious Man – Robbie Belgrade
Castlevania: Symphony of the Night – Alucard
Tekken – Announcer
Mega Man X7 – Signas 
Shenmue – Pedro Warren
[source polygon.com]