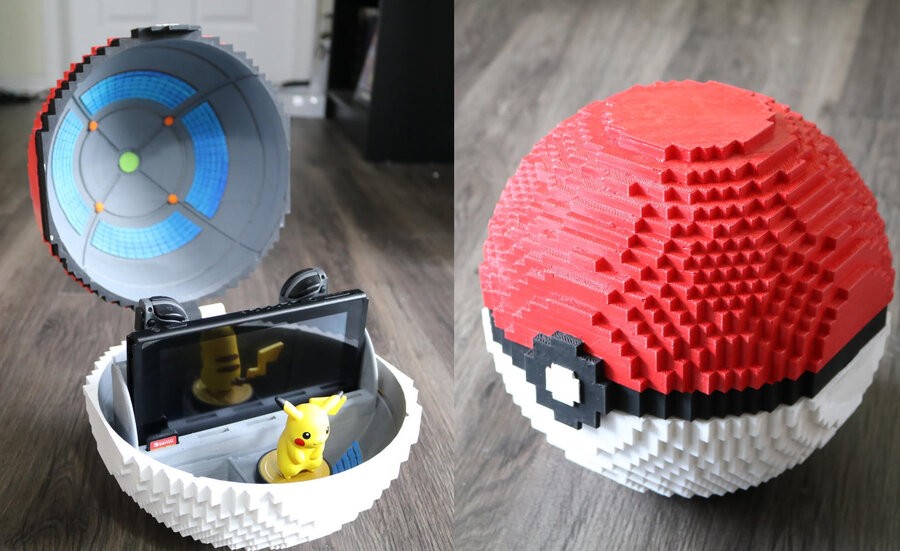 Back in January we reported on a fan-made Super Mario Odyssey dock for your Switch that had been 3D-printed by Etsy seller Senpai3D, and now we have yet another masterpiece to drool over in the shape of a giant Poké Ball.
Once again, this dock is entirely 3D-printed, designed to have a retro feel on the outside while the interior is based on the details seen in the Pokémon anime and films. The dock has a built-in Joy-Con holder, six slots for your precious game cartridges, and even a stand to place your favourite amiibo.
Like the Odyssey dock before it, this new creation is made from ABS plastic (the same durable material used to create LEGO bricks), and comes with an extender cable that can connect to the official Nintendo Switch dock, enabling you to view your gameplay on the TV. Delivery is available worldwide directly from the product's Etsy page, and will cost you just over £70 (which is slightly less than the retail price of an official standalone dock).
So, what do you think? Are you going to capture your Nintendo Switch inside a giant Poké Ball, bragging about it to your friends when they come round to visit? Let us know your thoughts in the comments below.
[source etsy.com]