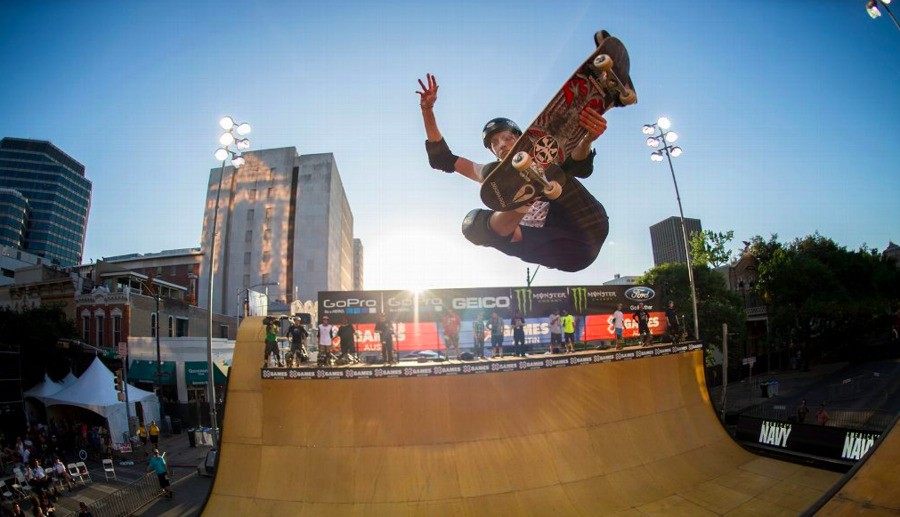 Tony Hawk's Pro Skater is one of the most iconic brands in gaming history. From its humble origins during the mid-'90s the franchise became a genuine must-have title, even making fans out of people who have zero interest in skateboarding. It also elevated Tony Hawk - then one of the most famous skaters on the planet - to a whole new level of fame.
It's been a while since we had a decent entry in the Tony Hawk series; Ride, Shred and Pro Skater 5 all received negative reviews at launch and Activision has barely touched the series since 2015. Pro Skater 5's online servers were reportedly switched off last year.
As you might imagine, Hawk gets plenty of requests from fans regarding the series - as well as questions regarding Pro Skater 5's online status - and has taken to Twitter to address the situation. Despite it bearing his name, he doesn't actually own the Tony Hawk's Pro Skater brand:
Interestingly, Descenders studio RageSquid - the members of which have publicly stated that their game is directly inspired by THPS - seem to be serious about working with Hawk on a spiritual successor:
We don't know about you, but we'd love to see Hawk get involved with another skating video game, and RageSquid seem to be the ideal team to make it happen. 
Let us know your memories of THPS and what you think about the skating legend hopping onto his board for another potential video game by performing a ollie in the comments section below.