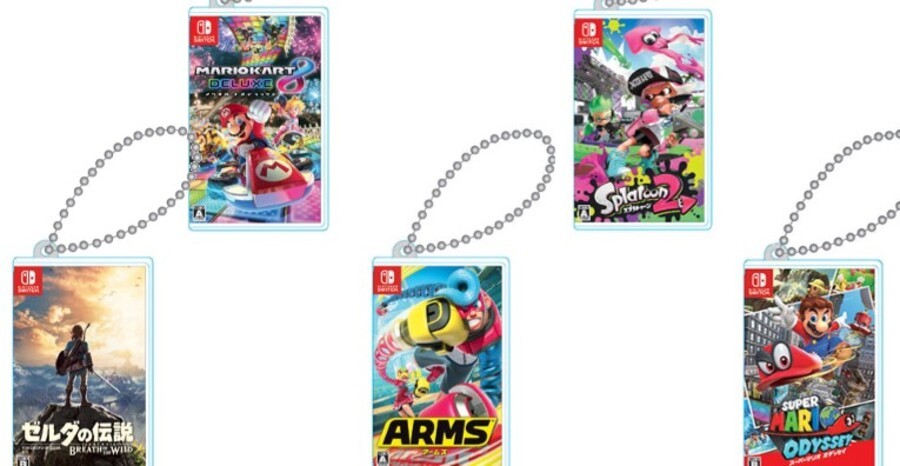 We love us some oddball toys and collectibles here at Nintendo Life, and we're also partial to slimmed down, mini versions of our favourite Nintendo hardware. So imagine our excitement when we came across this range of miniature Nintendo Switch game cases!
Currently slated for release via Japanese retailers (isn't that always the way), each Nintendo Switch Pocket Mini Case is a shrunk down version (around 1/3 scale) of an actual Switch game box. Each Pocket Mini Case can store up to a single Nintendo Switch game card. Five designs are currently listed, including Super Mario Odyssey, ARMS, The Legend Of Zelda: Breath Of The Wild, Splatoon 2 and Mario Kart 8 Deluxe.
What do you make of this miniature curios? A cute addition to your keys or a dangerous way to store a game card? YOU decide...
[source nintendosoup.com]