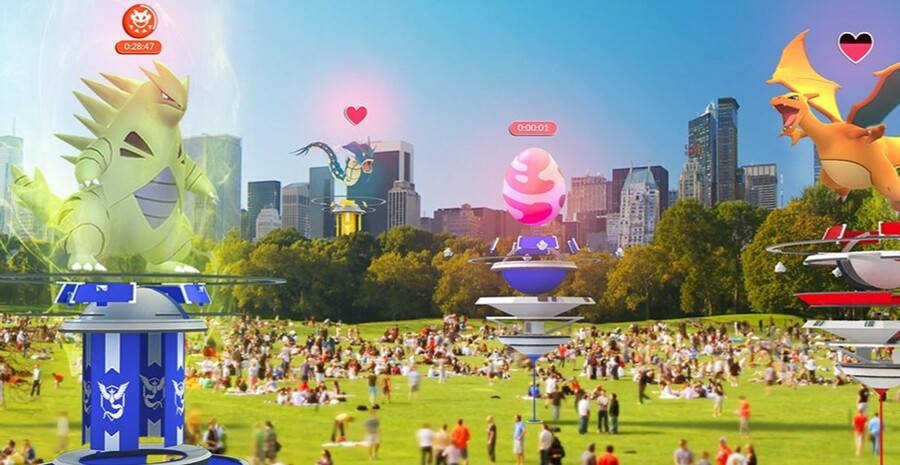 This week, Pokémon GO players have reported receiving updates to the mobile game's least popular feature - EX Raid battles with the legendary Mewtwo. However, when a large number of these battles appeared to be taking place in more remote locations - rather than the accessible locales used previously - something started to seem out of place.
Well, we were all right to pop on our suspicious hats because developer Niantic has revealed the updates were in fact a bug. "With the latest batch of EX Raid Battle invites, we implemented a few changes to improve Trainer and Gym selection," commented the developer in a recent blog update. "Unfortunately, a bug was introduced when these changes were made, and, as a result, some Trainers were invited to participate in an EX Raid Battle at a Gym they may not have visited in several months."
Turns out these roll of changes was actually a premature glimpse into some actual updates Niantic is planning to bring to the game in the near future, including: "First, we've made changes to the ways Gyms are selected," revealed Niantic in the same post. "While EX Raid Battles will continue to take place in parks and at sponsored locations, the number of Gyms that meet the necessary criteria for an EX Raid Battle will increase. Additionally, the average number of Trainers invited per Gym will also rise, as we've made a few tweaks to the way they are selected."
Are you still playing Pokémon GO? Are these changes enough to bring you back if you haven't? Let us know...
[source pokemongolive.com]