Hip hop/ nerd core artist and producer Mega Ran returns to our humble shores this month for a nationwide tour. After securing an exclusive licensing deal with Capcom, the former teacher has toured all over the world and released multiple albums inspired by some of the most revered games and franchises in the industry.
We caught up with Mega Ran as he embarks on his latest trip across the pond to the United Kingdom.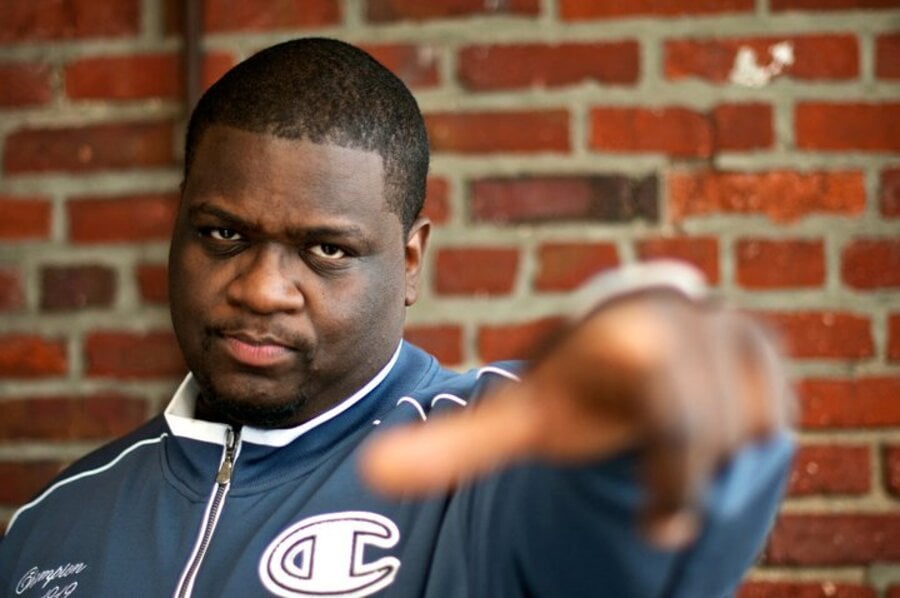 Nintendo Life: Congratulations on your upcoming tour of the UK.
Mega Ran: Thank you, it's been awesome to get out to the UK, and this time we're branching out into a bunch of new places...stoked!
Is this your biggest UK tour to date?
Maybe not biggest in terms of size, but definitely the most consecutive dates I've done out there. I'm really excited to see places I've never seen before. 
How did you prepare for this tour?
Same way I do all tours: by planning and over-planning and stressing out big time beforehand. I learn new songs, then focus on getting the word out!
How do American and British shows/ fans differ?
I feel like British fans REALLY appreciate the fact that Americans come and play shows for them. I've sat and talked all night with fans at shows in the UK. They really do support my American fans too, but I still feel like I get the, "When are you coming to my town?" question when I've just been there the night before!
When did you start writing music about video games?
In 2007, when I got a crazy idea to write songs about being in Mega Man's shoes. Prior to that though, I'd been sampling video games for beats back in 2000 when I first got the MTV Music Generator game for PlayStation. I should've known games would be such a big factor in my music then. 
Outside of video games, who/what influences you?
Life... sounds crazy but every day I meet a person or read something that gets my pen going. As long as the world keeps changing, there will be something to write about.
Do many personal experiences or memories appear in your music?
Too much!. From the triumphs, to the very tough trials, I try to work it all in, to motivate myself, as well as to hopefully encourage and inspire the listener. 
Where does the creative process for a track/album start?
Usually in the shower, or in a dream. It's the most inopportune time, when I'm trying NOT to think about creating, that something really awesome comes to me. 
What can newcomers expect from a Mega Ran show?
Newcomers can definitely expect to be entertained, maybe even educated, and be prepared to participate, a Mega Ran show is not a spectator sport. 
What new stuff can seasoned Mega Ran fans look forward to?
New songs every month on Patreon, a LOT of touring, and hopefully a book by the end of the year, I'm working hard to make that a reality. 
What are the tour dates?
Mega Ran and Sammus' UK Tour Dates are:
17 Feb - Hull @ O'Rileys
18 Feb - Nottingham @ National Videogame Arcade
19 Feb - Preston @ Ships & Giggle
20 Feb - Manchester @ Night People
21 Feb - Stoke @ Pilgrims Pi
22 Feb - London @ Amersham Arm
23 Feb - Skelmersdale @  E-Room
24 Feb - Lancaster @ The Bobbin
25 Feb - Glasgow @ Nice N Sleaz
26 Feb - Paris @ Péniche Antipode
There's an improvised element to your shows- how do you go about preparing?
There's really no way to prepare for an impromptu moment like the freestyle, I kind of let the music and the environment take over. It's a total blackout for me. People later will tell me something funny or cool I said about them, and I don't even remember it 10 minutes later. 
What recently released games can we expect to get the Mega Ran treatment?
That's up to the people! We take suggestions on game flips on our Patreon page and then I go and research the game and see if it's something I can work with.. or I just write about a game I'm really into at the moment. 
Are there any collaborations you'd like to pursue, either as a DJ, artist or producer? 
Yes, I'd love to make music with Cee-Lo Green, MF DOOM, Del The Funky Homosapien, Shing02 or this awesome band I've been crazy about, Sylvan Esso. 
Any favorite music games?
Does KORG DS-10 count? haha! 
Are there any game soundtracks you're a fan of and you'd like to sample in the future? 
Yes, but I want to keep those secret in case someone reads this and gets the idea! But one I'd like to tackle is Secret Of Mana sometime, that soundtrack is so moving. 
What are you playing right now?
I'm still playing Super Mario Odyssey, trying to get all those moons!
We bet you can't wait for those Mega Man collections to come out, eh?!
Definitely. I flipped when I heard they were coming! For now though, Mighty Gunvolt Burst is satiating my Mega Man itch.
What were your favorite Nintendo games growing up?  
Super Mario 3, DuckTales, Mega Man 2 and Mega Man 3, and a very little known game called Street Fighter 2010. It was so difficult, but I couldn't stop playing it.
We would like to thank Mega Ran for taking the time to speak to us, and make sure to check a out a show in the UK this month if you can make it!