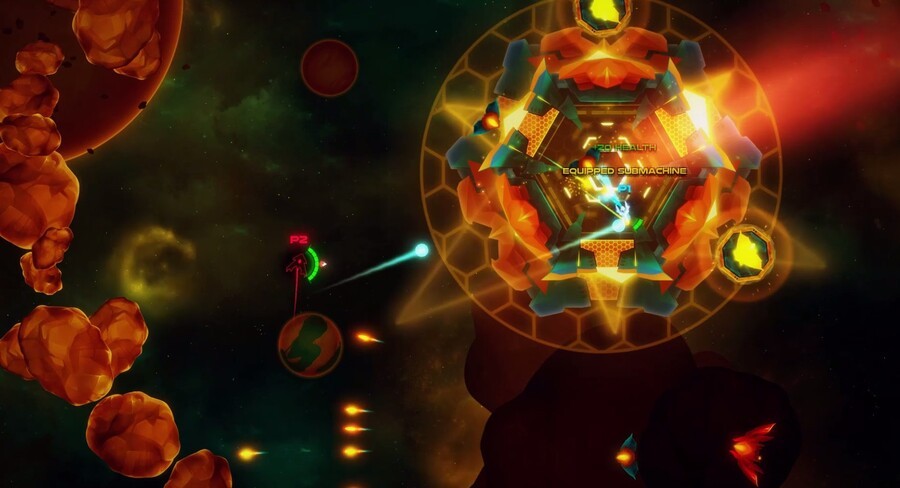 Good news for fans with an unhealthy love of all things twin-stick related because the genre-mashing co-op adventure Last Encounter will soar its way into the Nintendo Switch eShop later this year. Coming from new Croatian indie studio Exordium Games, Last Encounter takes the classic top-down, twin-stick setup of your classic shmup and gently mixes in local co-op, a roguelike gameworld an an overflowing arsenal of customisable weapons.
You can tackle the entire game solo or team up with up to three other players, unlocking and mixing up dozens of weapon components to create the best death-spraying ship in all the galaxy. There'll be plenty of vessels to choose from, each with its own unique abilities and levelling system, while those aforementioned weapons can be customised right down to bullet types and spray patterns.
It's not due out on Nintendo Switch until Q2 2018, but it's already blipping rapidly on our 'nindie' radar for this year. Will you be adding this one to your digital collection? Share your thoughts below...
[source youtube.com]