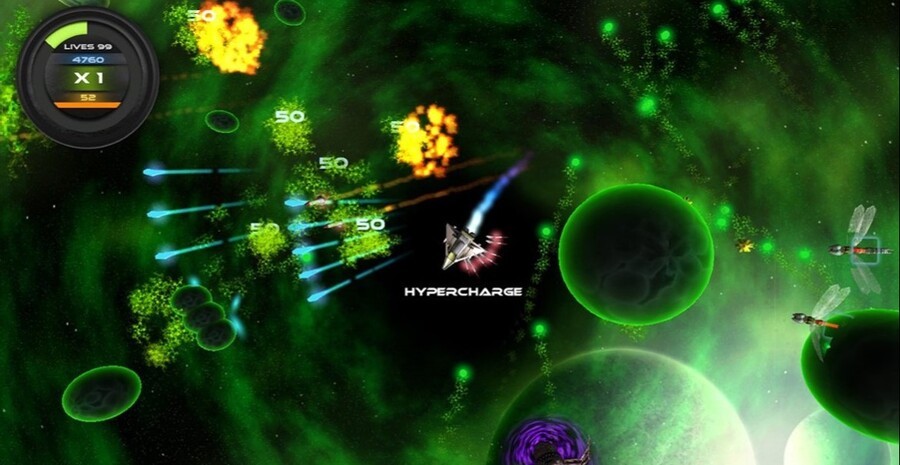 The shmup (that's shoot-'em-up to you young 'uns) is one of the oldest genres in the industry, but that hasn't stopped it from shooting up various storms on Nintendo Switch over the last 10 months. Black Hole is one, and it's coming to the hybrid Nintendo hardware on the 6th February for EU eShoppers and 8th Feb for our North American friends.
Originally released on Ouya and Razor Forge TV, Black Hole will make full use of Nintendo Switch's hardware with support for HD rumble, touch and motion controls, a handy speedrun mode, leaderboards and even a colorblind mode. There's even a fresh trailer to get you excited for its gravity-fighting, death-dealing space shootout. We're currently working on our review, so look out for the official Nintendo Life verdict next week.
Share your thoughts on Black Hole below. Will you be shooting your way through its 40 intense levels?
[source youtube.com]