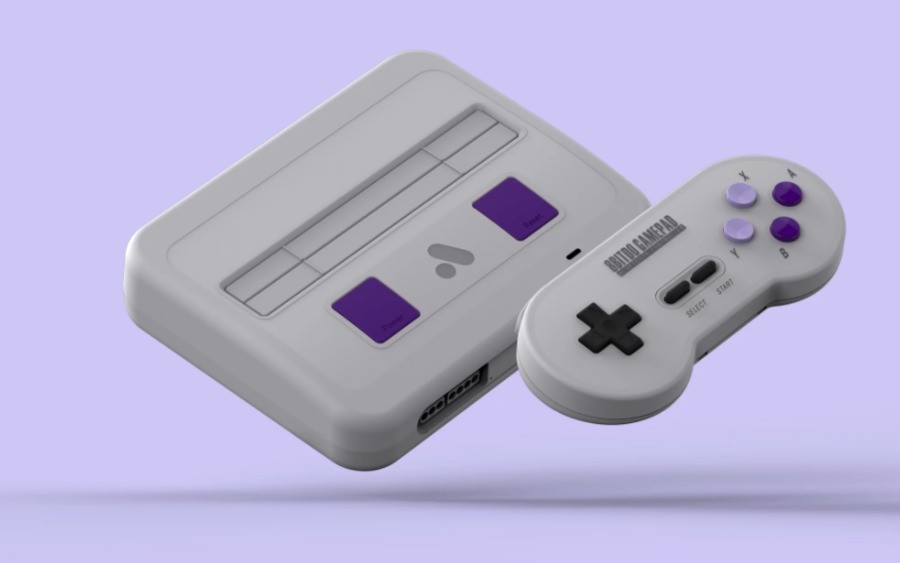 Analogue has lifted the lid on the UI of its forthcoming Analogue Super Nt system, as well as giving some details on the console's unique boot sequence.
The man responsible for the clean look of the UI is none other than Phil Fish, creator of the cult indie platformer FEZ. He has crafted all of the art, layout and animations for the UI, which you can see in action below.
Fish as also created the cool-as-hell start-up sequence which randomly cycles through 30 different retro-style logos to a piece of bespoke music by UK electronic act Squarepusher (AKA: Tom Jenkinson).
What makes all of this really impressive is that it's all running on what is, on a hardware level, a humble SNES. That means that Analogue has had to work within the same limitations that developers did back in the '90s.
We spoke to Analogue's Christopher Taber about the system, and he had this to say:
This is the new standard for all our new products, $500 Nt-mini features at under $200! We're beyond stoked to be able to get that level of hardcore features into this price point. I can see all our new customers are too!
The entire UI has been redesigned by Phil Fish and its pretty amazing. It was really cool of him to do this with us since it has so many crazy limitations to design on a Super Nintendo. The key thing to understand is that Super Nt is literally a Super Nintendo - it is not a computer or emulator. Meaning everything you see running in the UI is all designed and implemented the same way it would have been for a developer working on a Super Nintendo game nearly 30 years ago. So its quite esoteric to design for it. Phil did a brilliant job. He actually designed 2 different UI modes - one for SNES and one for SFC, you can switch between them depending on how you like it! 

Super Nt basically has all the in-system features that the Nt Mini has and of course some new ones specific to SNES/SFC. For example, one of the unique features is what we call 'pseudo hi-res blending' - this is a mode that blends certain sections of what's on screen that would've relied on CRT technology to do this. So when you view it on an HDTV - minus the CRT - it actually shows up as lines, instead of water or something. So we implemented a special feature that blends all those parts so its exactly like it would be on a CRT. You can of course enable / disable this. 
A couple of other cool things: a Gamma boost mode, to match the gamma on a CRT when you turn on scanlines since the image will be darker. Then of course we implemented a 64 sprite mode, which doubles the sprites the original SNES/SFC could handle, meaning games that have flicker - this will be eliminated. We effectively gave the system 2x more tiles then it originally had. Again, this can enabled or disabled. There are also tons of aesthetic customisation options for the menus, just like Nt Mini. 

And this is just what's on the launch firmware - we'll be taking suggestions from customers for new features and continuing to develop for Super Nt to make it even more than it is!
In case you were still none the wiser, the Analogue Super Nt is a SNES clone which uses FPGA technology to emulate Nintendo's legendary system on a hardware level. It will come pre-loaded with Super Turrican and Super Turrican 2, and will support cartridges from all over the world. You can pre-order one now.