ARMS has had frequent updates since its launch, and a recent initiative to get us playing again are Splatfest-style Party Clash events. The first one put Spring Man up against Ribbon Girl, and regardless of that the remix given to the Party mode was rather fun.
Some were distinctly unimpressed that the first event fell mid-week, so the good news this time around is that it's shifting to the weekend. 'Martial Arts Mash-Up' will put Ninjara up against Min Min from Friday 8th December until Monday 11th December, starting at 9am in the UK - you can check your local times in the game.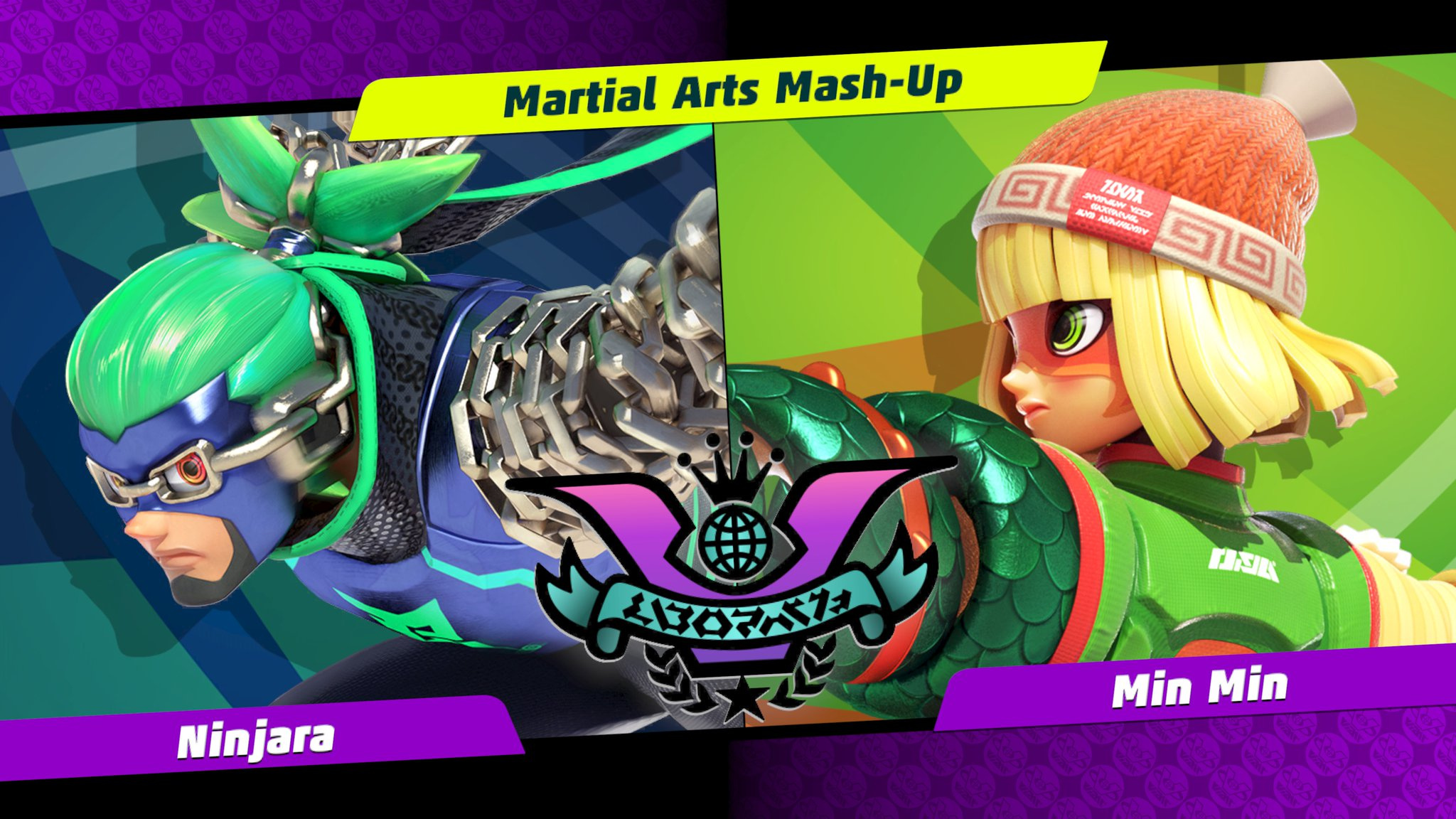 Just like in the first event there'll be lots of coins to be won, along with special badges based on the two starting characters. There's a schedule up in the game to show you what bonus events will be on at what times.
So, will you be Team Ninjara or Team Min Min?