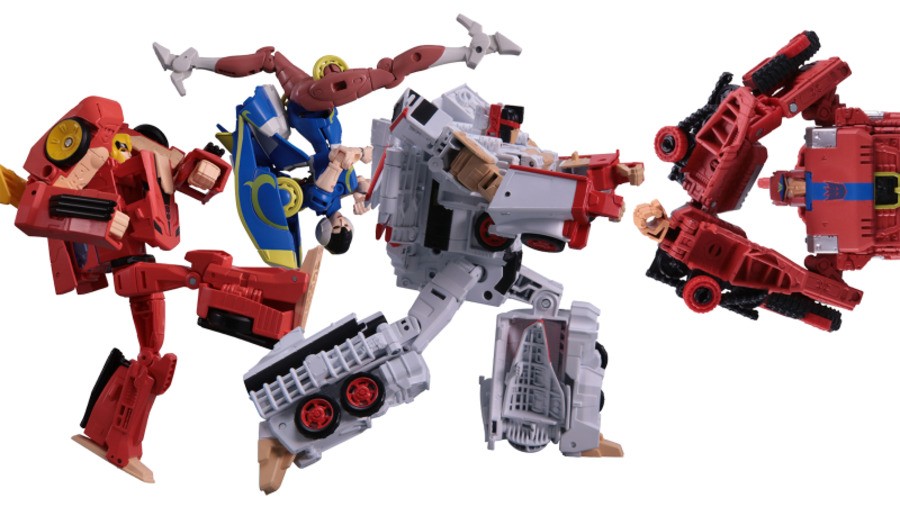 Capcom has given us some memorable crossovers over the past few decades but this latest one appeals to our nostalgic tendencies in more ways than one.
Capcom is working with toymaker Takara on a Transformers x Street Fighter II range, which takes some well-known morphing robots and applies a Capcom spin in the form of new paint jobs.
Fan favourite Ryu uses the Optimus Prime triple changer toy from the recent Titan Wars range, example. His friend and rival Ken, on the other hand, uses Titan Returns Hot Rod - Ken himself takes the form of a smaller "Headmaster" robot which transforms into the bonce of the figure and can ride inside it when in car form.
Chun-Li is a repainted version of Arcee, while series villian Bison (rather fittingly) uses the Titan Wars Megatron figure.
Ryu and Bison cost ¥12,960 each, while Ken and Chun Li are ¥8,640. They launch in May next year.
We want them all.
[source kotaku.com, via takaratomymall.jp]