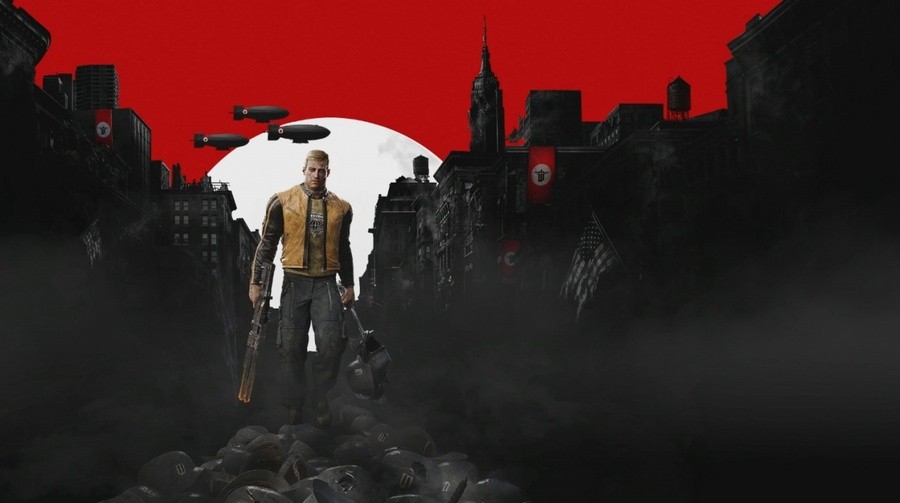 With DOOM and Wolfenstein II: The New Colossus heading to Switch, many are understandably intrigued to see exactly how well they will perform on the system. Recently we shared details on how DOOM is set to look on the console - perhaps most notably including the fact that it will run at 720p in both docked and undocked modes - and, thanks to a Gamespot interview with the game's director (Jens Matthies), we now know to expect a similar performance for Wolfenstein II.
When asked about the experience we can expect to have with the Switch version of the game, Matthies mentions DOOM as being a good "reference point", emphasizing that both games are running on the same engine. This should, in theory, mean that both games will perform equally in terms of things such as their graphical output and framerates. It's also reiterated that, beyond that, "it doesn't really matter what kind of platform you're on, it's still the same game".
As you may well be aware, DOOM is scheduled for release this holiday season with Wolfenstein II following in its footsteps sometime next year. Once we can get our hands on the former properly later this year we should have a better understanding of what to expect for the latter. That said, we were pleased with what we saw when we played it in the handheld mode not too long ago.
Are you looking forward to these games coming to Nintendo Switch, and do you think they'll hold up well on the hardware?
[source gamespot.com]