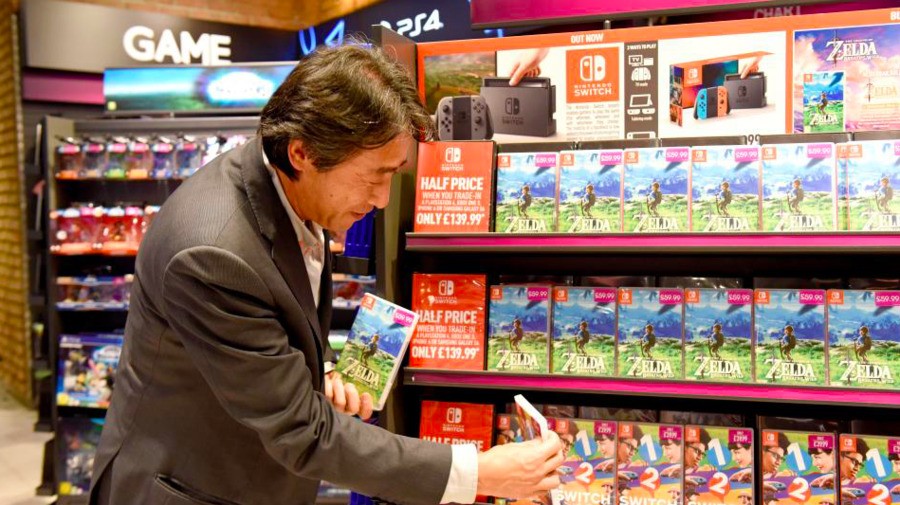 UK trade publication MCV has been speaking to online and physical video game stores in the region about 2017 in game retail, and unsurprisingly, Switch ranks quite highly as one of the year's highlights.
GameSeek's CEO Stephen Staley states that the Switch launch was the high point of what has been a robust 2017, and ShopTo's Alison Fraser agrees, claiming that Switch has been a "welcomed revenue driver over the past couple of months."
A few of the interviewed retailers expressed annoyance at the stock situation regarding the console, but on the whole, Nintendo's hybrid system has made quite a splash - something its forerunner, the Wii U, failed to do.
ShopTo's Fraser said:
Switch has been a good news story on a whole. Yes, stock has been short and we – along with the rest of retail – could have sold more units, but the sales have continued with every stock drop. It seems like many third-party publishers have been wary to launch new releases until the success was gauged over the first six months of the console.
The titles that have launched have generally been short of stock, so builds must start to increase through Q4. There does still seem to be a shortage of Christmas launches, although the titles that are coming are top titles that should be very successful.
Robert Lindsay, managing director at Games Centre, is in agreement:
Switch has provided a most unexpected shot in the arm for retail this year. Software support has been good after a meagre launch, and there is a definite consumer buzz around the console.
While shortages are never good for any system, it's encouraging that retailers see a Nintendo system as a viable means of growing their business, something which arguably didn't happen with the Wii U.
[source mcvuk.com]