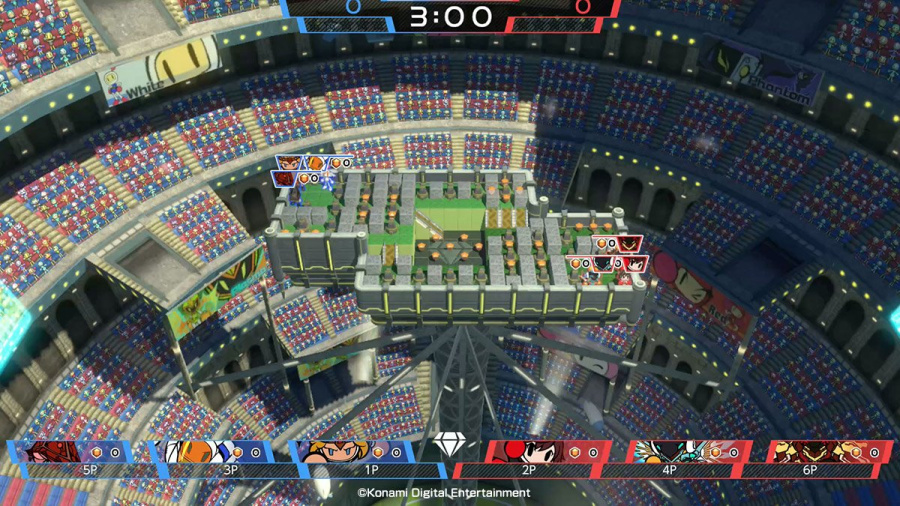 Super Bomberman R was one of the highlights of the Switch's launch lineup, offering a retro inspired experience that perfectly sells the concept of the Switch and its multiplayer options. Since then, Konami has kept the game updated to keep interest high, putting out a few free content updates that expand and polish the game even further. It was a bit uncertain when or if Konami would be updating the game next—the last update happened earlier this summer—but the company has now revealed that more DLC is indeed coming.
Konami revealed at the Tokyo Game Show that Super Grand Prix Mode—a competitive 3v3 mode—will be coming to the game, along with a new game rule called "Crystal" and unique new guest characters from Zone of the Enders and Rumble Roses. In addition to all of this, an official Super Bomberman R Soundtrack has been announced and goes on sale in Japan sometime in December. Quite a lot to look forward to then, hopefully Konami will be able to put this update out before the end of the year.
What do you think? Will this lure you back in? What have you thought of Konami's support for this game? Share your thoughts in the comments below.