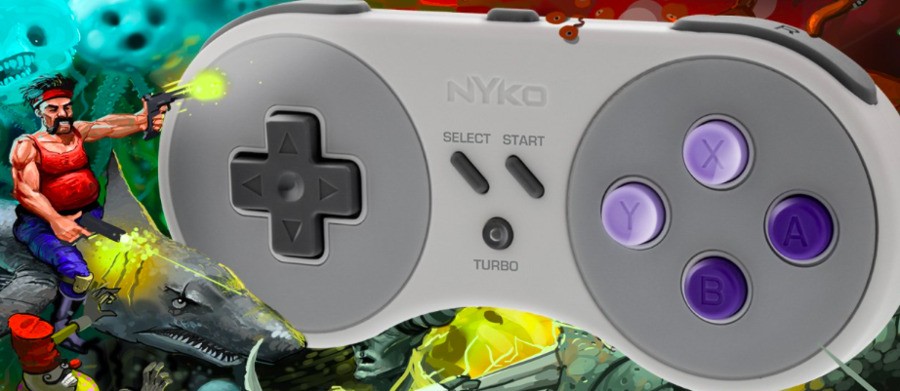 Nyko is releasing a new version of its Miniboss wireless controller for the SNES Classic Mini.
The pad uses "Super RF wireless tech" to offer a cable-free range of up to 20 feet and has a built-in rechargeable battery and turbo functions. There's even a dedicated power button on the pad so you don't need to keep getting up from the couch - you can also access the console's main menu by holding down the Turbo button and pressing select.
The pad will cost $19.99. Are you tempted? Did you check out the NES Classic version? Let us know with a comment.
[source nyko.com]