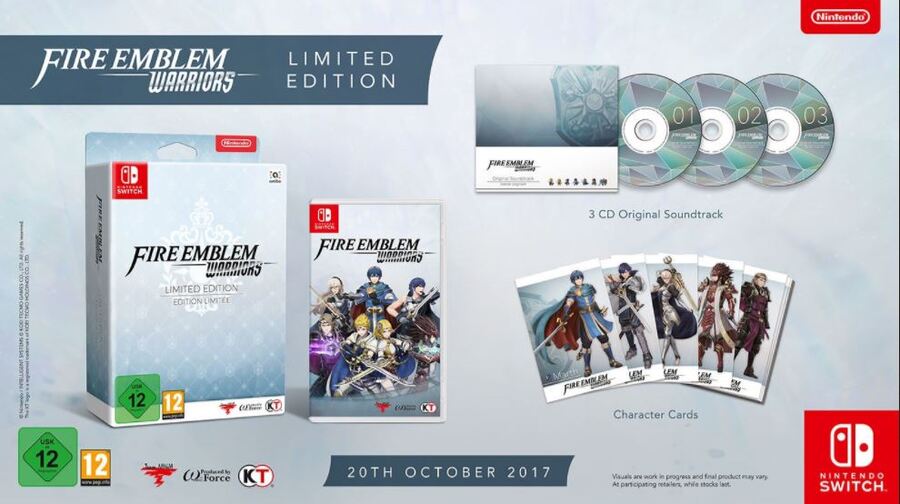 A special limited edition version of Fire Emblem Warriors has been revealed for the Nintendo Switch. 
Earlier in the day a new trailer was dropped at Gamescom showing off some of the new playable characters along with confirming the release date of 20th October for Europe. Now a limited boxed edition that will bring together Fire Emblem Warriors music, character cards and the game cartridge has been confirmed. Currently, it appears that the limited edition is a European exclusive, though it may be announced for other territories at a later date.
The information announced via Nintendo UK's Twitter account confirmed that the hack and slash action-adventure will be receiving a limited run package. The three disc original soundtrack will feature a variety of music from games score along with a collection of character art cards depicting some of Fire Emblem's most popular warriors, including Marth, Chrom and Corrin (no Ike, though).  
What are your thoughts on the limited edition? Are you tempted to pick one up? Tell us in the comments. 
[source twitter.com]