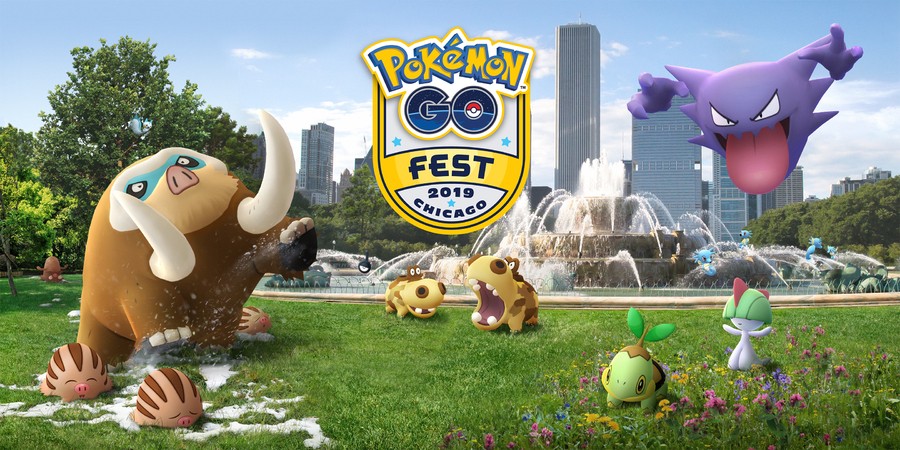 The recent Pokémon GO Fest in Chicago's Grant Park may have marked the introduction of Legendary monsters to the game, but it was marred by technical issues which created quite a bit of frustration for the thousands of people who went along for the day.
Niantic was forced to offer refunds and in-game rewards to pacify those in attendance, and now company CEO John Hanke has posted an update to explain exactly what happened:
Technical issues with our game software caused client crashes and interfered with gameplay for some users. The gameplay issue was resolved with a server configuration change and the crashes were also addressed for many but not all users. A more protracted problem was caused by oversaturation of the mobile data networks of some network providers. This caused many attendees to be unable to access Pokémon GO or other Internet services. Network congestion also led to a login issue which affected some users able to access the Internet. This latency-related login issue was addressed with a second Niantic configuration change.
On the pure network access issue, we provided detailed estimates on attendance and required data throughput per user to our event partner who worked with the major carriers to allow them to plan for adequate coverage. Some carriers deployed Cellular on Wheels (COWs) to extend their capacity. In other cases the providers deemed them unnecessary based on other infrastructure already in place at the site. Users reported different levels of success with these providers. Wifi was enabled by one provider as a solution which helped some users but not all. Sprint was onsite as an official partner, deployed a COW, and their network was busy but held up well. Although many players were able to play normally for the majority of the day, many were not, and based on that we made a number of adjustments to the event plan.
Despite the issues, Hanke thought the event was a success, largely due to the efforts of the attendees themselves:
As people filed out of the event into surrounding areas where the cellular network was less overburdened, they were able to play together and to capture Legendary Pokémon 'in the wild.' It was inspiring to watch Trainers band together with their friends and to enjoy the beautiful evening together despite the struggles of the day. That spirit extended well into the night and resumed again the next day with clusters of Pokémon GO Trainers roaming the city battling Legendary Pokémon throughout the day Sunday. Together, from late Saturday to Sunday, Trainers in downtown Chicago participated in more than 69,000 Raid Battles and captured more than 7.7 million Pokémon, including more than 440,000 Legendary Pokémon. It was an amazing sight to behold and is a testament to the love of the game and to the bonds these Trainers share with one another.
The technical issues which occurred will no doubt help Niantic plan better for future events, but will players be as keen to attend when there's the danger that it could all go horribly wrong? Time will tell.
[source nianticlabs.com]