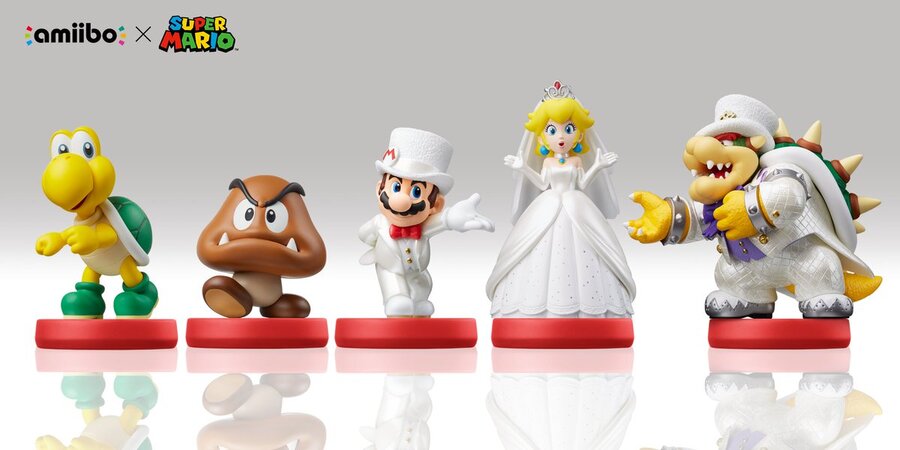 Super Mario Odyssey hits the Switch this October, and as you might expect from a major Nintendo release, it has its own range of amiibo figures for you to collect / pay over the odds for on eBay.
The five figures are Koopa Troopa, Goomba, Mario, Peach and Bowser, with the latter three figures all wearing wedding attire, in keeping with scenes from the game itself.
Just when we thought we'd gotten over these lumps of plastic, Nintendo pulls us right back in again.