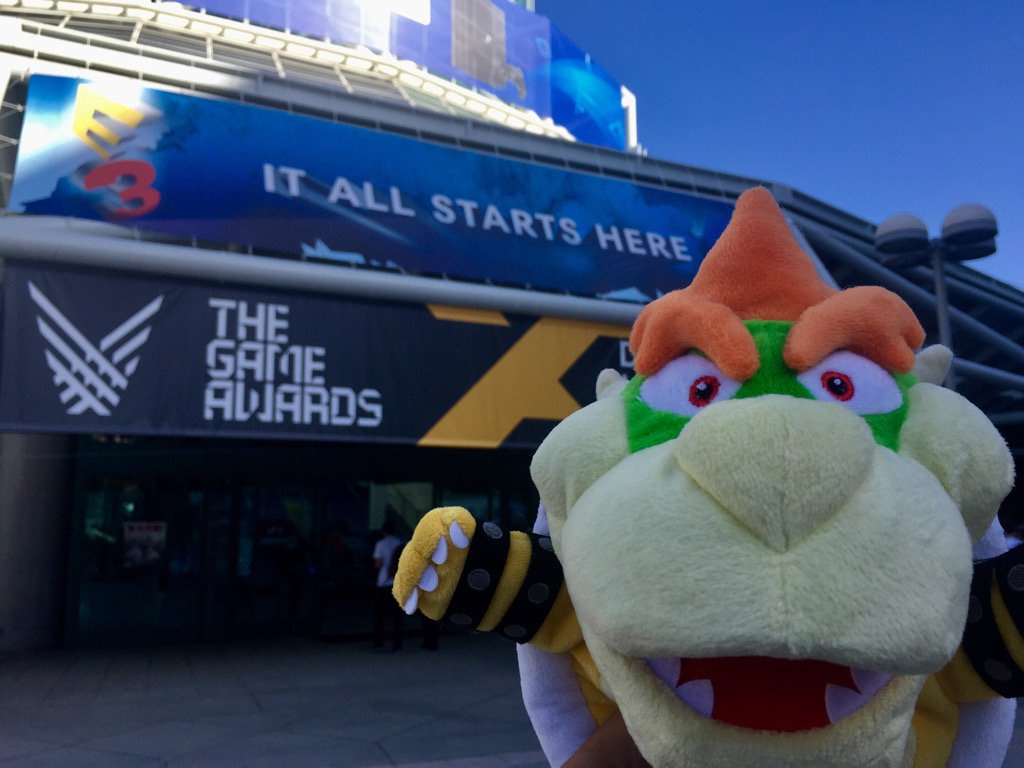 E3 is already drifting into the distant past, by internet standards, as hype deflates and is replaced by real life. Nintendo, Microsoft and Sony all gave the event a solid effort, arguably, with some notable reveals and plenty of online streams to keep gamers' attention. Some of the biggest third-party developers and publishers also made their pitches, in good and almost certainly bad ways.
This scribe already shared some thoughts on how Nintendo performed at E3, while we've had plenty of polls and comments on the topic. The general concensus seemed to be that the big N did rather well, with substantial showcases of the likes of Super Mario Odyssey and Metroid: Samus Returns, while the Spotlight included some enticing long-term reveals like Pokémon for Switch and Metroid Prime 4.
During and after E3, though, we received sets of social media analysis from three different companies - FanCensus, Brandwatch and Synthesio. These companies focus on social media and broader online 'mentions' and references during E3, using cross-sections of data to draw various conclusions. Taking these approaches, then, how did Nintendo fare during the LA extravaganza?
Console Manufacturer E3 Press Conferences / Nintendo Spotlight
It seems that new hardware often wins the day, to the surprise of no-one. Not only did Microsoft go first during E3 week out of the 'big three', but it also put the focus on its new system - the Xbox One X. A mid-gen iteration taking on PS4 Pro in the my-GPU-is-bigger-than-your-GPU battle, its pricing and release details generated a relatively mixed response but gained a lot of attention and buzz. All three analytical companies seem to agree that Microsoft and Xbox One X won the battle for 'mentions'. FanCensus put the Xbox One X as the top-performing 'product', while the following graph from Brandwatch gives one perspective on the heat around the various press conferences and events.
That's arguably not a bad performance from Nintendo. All three sets of analysis generally have Nintendo following up behind Microsoft but ahead of various others. Synthesio had Nintendo behind only Microsoft in 'top buzz drivers', while its criteria for 'social reputation' (which combines post volume and sentiment) had Nintendo a little ahead of both its hardware rivals. The common thread is that Nintendo did get attention as a console manufacturer, typically of a positive nature.
Of course, that's the level of performance Nintendo should have been targeting. With a new system only on the market for a few months along with the increasingly evergreen 3DS, it had plenty to work with.
Hype for E3 Games and Announcements
Though titles like ARMS get brief mentions in some data, two particular Nintendo titles pop up in the analysis as hot properties for the big N during E3. FanCensus had Super Mario Odyssey as dominant on the first day of E3 opening its doors (the day of the Spotlight etc), generating a lot of media coverage of the journalistic and social kinds. The trailer was also a big performer in general over the whole week on YouTube, duking it out with the likes of the Xbox One X reveal and Star Wars: Battlefront 2 for the top views.
Brandwatch took a slightly different approach to gathering its data, and highlights Metroid Prime 4 and surprisingly (or not, depending on your perspective) Kirby for Switch as titles that focused attention during the Spotlight. Those two titles accounted for the biggest social media spikes during Nintendo's snappy 25 minute stream.
When you look at the overall picture through the whole week, you get a slightly more balanced perspective and also see how well Mario + Rabbids Kingdom Battle fared, a title that made its debut in the Ubisoft Press Conference.
What's eye-opening is just how effective a logo and a promise can be. Metroid Prime 4 caused a lot of excitement for some Nintendo fans (including this writer) even though there was no release window or footage. It's a trick game companies often use, and in this case got Nintendo a lot of attention in exchange for producing a simplistic view of digital space and a logo.
If it works, it works.
It's All Social at E3
All of the analysis is relative, of course, with different methodologies and terminology throwing up varied results in some instances. The trends across the tables and figures from these three firms do broadly line up to one key point, however - Nintendo had a solid impact during E3. With new hardware on offer Microsoft got a lot of attention, but Nintendo was at least in the picture along with other big-hitters. With positive vibes around the Switch and a few strategic announcements Nintendo created plenty of buzz, particularly on its first day and with a little help before that from Ubisoft with Mario + Rabbids Kingdom Battle.
As Nintendo fared relatively well in all of these varied assessments of online social media noise, then we suspect Nintendo of America and the broader company will be rather happy this week. E3 is all about noise, on the show floor, with explosive trailers, and with hashtags and social media campaigns driving it all home. In the past few years Nintendo has been boosting its presence on the likes of YouTube and Twitter, and along with some exciting announcements it seems to put them to good use.
There's a lot Nintendo didn't do at E3 - it didn't tackle pressing features and Switch details that some of us want to be outlined, it almost completely ignored Nindies with the exception of the Rocket League segment. Yet it did also give us exciting moments and surprises, showcased some fabulous-looking games and did it all in a typical Nintendo style.
Regardless of our own individual wishlists of details that were missing, Nintendo seemed to play the E3 game rather well.
[source fancensus.com, via brandwatch.com, synthesio.com]