Today Nintendo of Europe announced The Nintendo Classic Mini: Super Nintendo Entertainment System alongside the equivalent Super NES Classic Edition in North America. Now we're all desperately waiting for pre-orders, knowing full well that demand will be very high.
If you're in the UK there's a small amount of progress on this, with the Nintendo UK Official Store opening a registration page right here.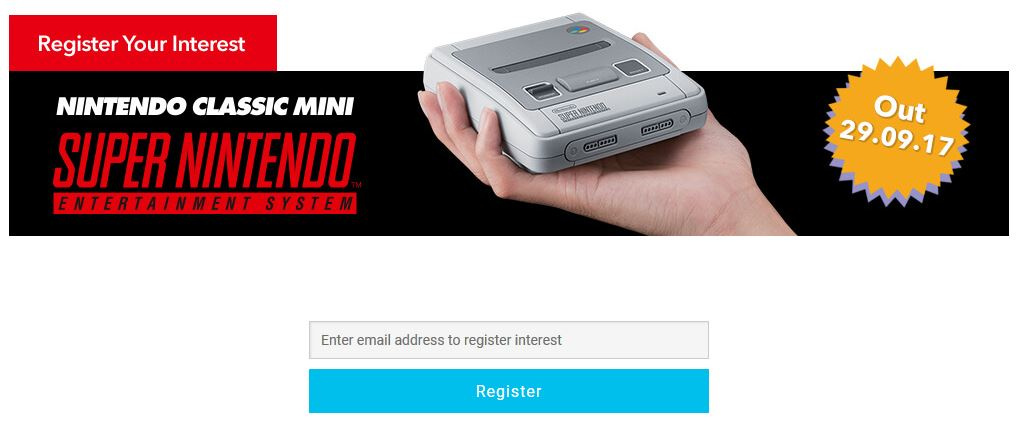 Possibly because of traffic we're not sure it's working properly at the time of publication; your humble scribe put in his email address, clicked 'Register' and... nothing happened. We suggest keeping an eye on the page and trying it later if it's not working at the moment.
The pre-order race is going to be intense, that's for sure.
[source store.nintendo.co.uk]