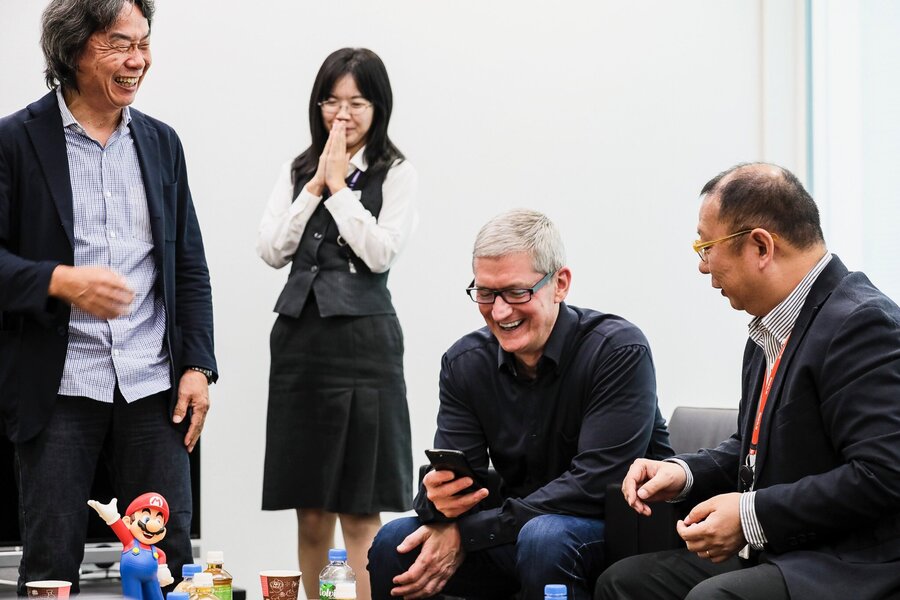 The Nintendo Switch has certainly been a success since its launch back in March. The latest speculation following the strong start is that Nintendo is now ramping up Switch production for this fiscal year, with 18 million units reportedly to be out in the wild by March 2018 in order to meet the surging demand; that isn't Nintendo's on the record and official target at this point, though.
While the increasing demand for Switch is obviously great news for Nintendo, its continued commercial success might be hindered somewhat as there are reports of an industry-wide shortage of vital parts needed to produce the system. This reportedly relates NAND flash-memory chips that store data, along with liquid-crystal displays and the small motors utilised for the Joy-Con HD Rumble feature.
Speaking to the Wall Street Journal (paywall), a spokesperson for Toshiba Corp - which supplies some of these parts for Switch - said "demand for our NAND flash memory has been overwhelmingly greater than supply, and the situation is likely to stay for the rest of this year". The demand for specific parts like these is seemingly very strong from companies such as Apple in particular, and various other companies that make smartphones and tablets.
Of course, companies producing smartphones tend to make larger orders than Nintendo, so analysts say they often have better terms than the big N when it comes to acquiring these sought-after parts.
It's an interesting dilemma for Nintendo, but hopefully these supply-chain issues will resolve themselves quickly. In the meantime neither Nintendo or Apple have made any official comment on these reported industry-wide shortages of vital parts.
At present Nintendo's official sales target for Switch this year is 10 million units - whether it surpasses that may depend on what measures the company can take to create and then meet further demand.
Let us know what you think about the situation with a comment below.
[source wsj.com]