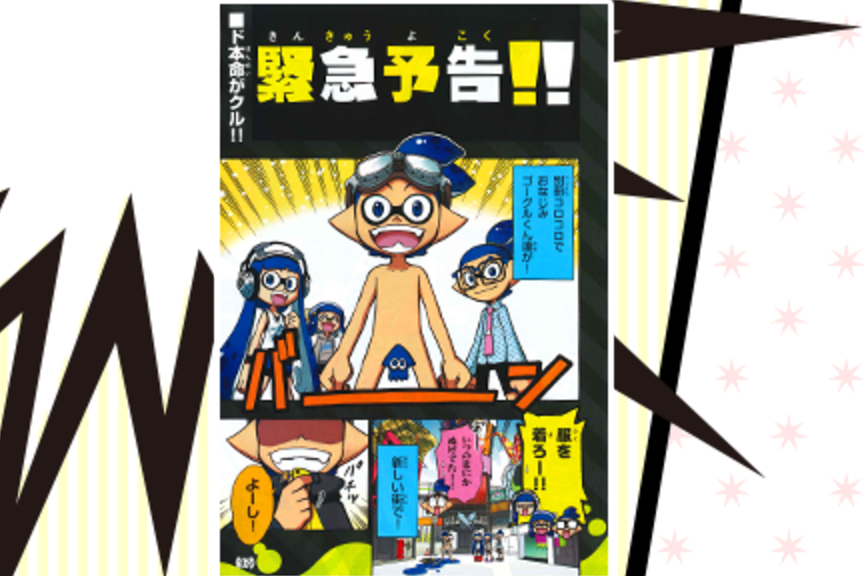 In celebration of the upcoming Nintendo Switch game Splatoon 2, Coro Coro Comics revealed in the latest issue of the magazine that a new Splatoon manga will launch in next month's issue; a full preview was also given. The author of this new series, Sankichi Hinodeya, released a one-shot comic for Splatoon 2 in March, which can be viewed here. No English version of the manga has been announced at this time.
This isn't the first manga relationship for Splatoon. In 2015, Splatoon partnered with Squid Girl, known in Japan as Shinryaku! Ika Musume, for new in-game content.
With Splatoon 2 set for release on 21st July, this new partnership highlights Nintendo's trend for stronger marketing of the Nintendo Switch compared to the Wii U. Be sure to leave us a comment on your thoughts of this latest Splatoon manga partnership.
[source corocoro.tv]