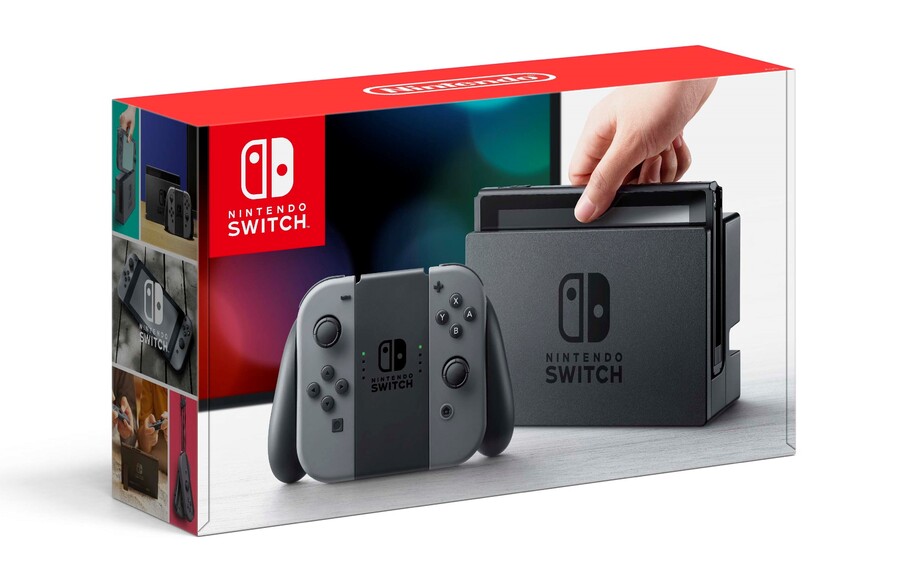 As you've probably noticed, Mario Kart 8 Deluxe is out this week - the re-release / expansion has been critically acclaimed; as we argued in our own review it takes a brilliant Wii U game and makes it even better. It should in theory help boost Nintendo Switch hardware sales, but the system's already doing pretty well and can be hard to find in some territories.
GameStop, still sold out of the systems on its US website, has today confirmed that it's received some supplies ahead of the karting game release. It's described as "a limited supply" and will sell at the usual $299.99USD, but only in stores - customers are encouraged to visit or call their local outlets to see what units are available. In the press release it's stated that the stock isn't expected to last through the weekend.
In the meantime, the familiar $200 credit deal is still available on Switch purchases until 30th April, which means handing over another system could get you the Switch for $99.99.
To make a Nintendo Switch purchase even more affordable, GameStop is offering up to a $200 credit when a customer trades in a PlayStation 4, Xbox One, new Nintendo 3DS or Wii U (32GB) and applies the credit towards the purchase of a Nintendo Switch. This offer is currently available and runs through Sunday, April 30.
Are any of you in the US planning to try and grab a unit? Let us know in the comments.
[source seekingalpha.com]