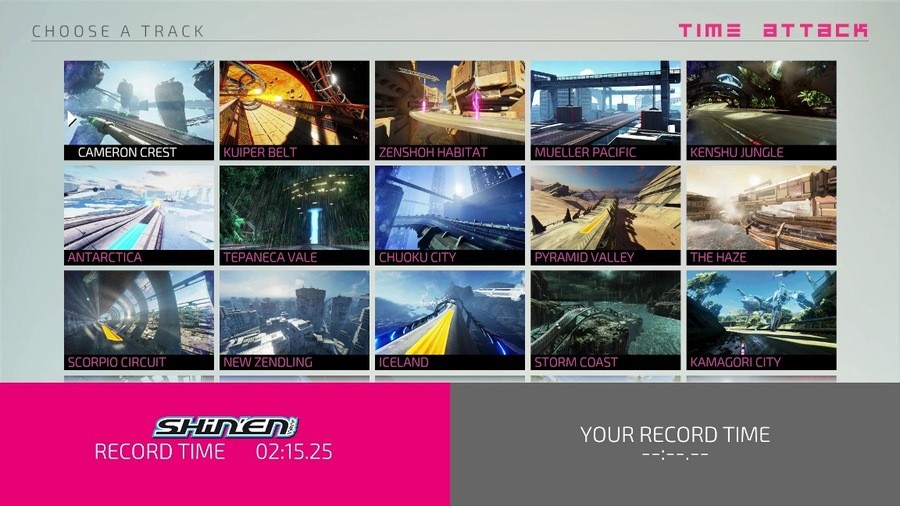 Fast RMX was one of the stand out titles in the Nintendo Switch launch line up, bringing high-speed, futuristic racing to fill in a gap left behind by a certain dormant Nintendo franchise. As a port of the Wii U's excellent Fast Racing NEO, this enhanced edition brings all the DLC and some additional stages, along with a nice performance boost. And now, an update has just gone out that adds even more value to the package.
Version 1.2 is now available to download, which adds a new time attack mode and allows you to group up with friends online. The best part is, it's absolutely free, so now's the perfect time to dive back in for another round. Hopefully this is just the beginning, we certainly wouldn't complain if Shin'en chose to continue updating the game.
What do you think? How have you liked Fast RMX? If you haven't bought it already, will this tempt you to pick the game up? Share your thoughts in the comments below.