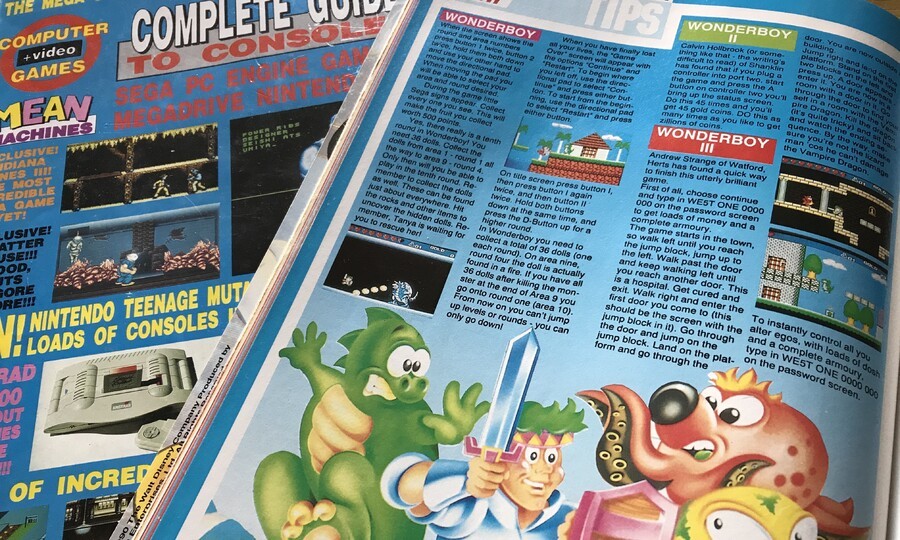 One of the most impressive things about Wonder Boy: The Dragon's Trap is that it contains the 8-bit original as well as a neatly-remastered update with HD visuals and fantastic audio. In fact, the team at Lizardcube were so committed to achieving an authentic result that they carried over the password system used in the 8-bit original, which means any of the passwords you hastily scrawled down back in 1989 will still work in this new update.
Those of you who are old enough to remember Wonder Boy III the first time around may well recall that many magazines of the period printed a special password which unlocked all of the transformations and gave you every piece of gear in the game, essentially allowing you to romp your way to the final boss in a matter of minutes. In case you were wondering, that "cheat" code still works in this new version, although finding the password screen is easier said than done.
To enter a "retro password" you have to start a new game and select your difficult level. On the next screen you'll be asked to choose between Wonder Boy and Wonder Girl, but if you look at the bottom of the screen you'll see the option to input a password as well.
The guys at Lizardcube have told us that they may well change the way this works in a future update to make it more obvious, but they've good reason to keep this option buried, as using the infamous "WE5T ONE 0000 0000" password effectively destroys the challenge.
As well as listing the password itself, this tips page from EMAP's Complete Guide to Sega (published way back in June 1991) also has a reader-supplied guide on how to reach the final boss when you start:
It's rather strange to find such a game-killing password buried away in a magazine which almost 30 years old, but that just goes to show that Lizardcube has certainly succeeded in its aim to make this as faithful as possible to the 1989 original.