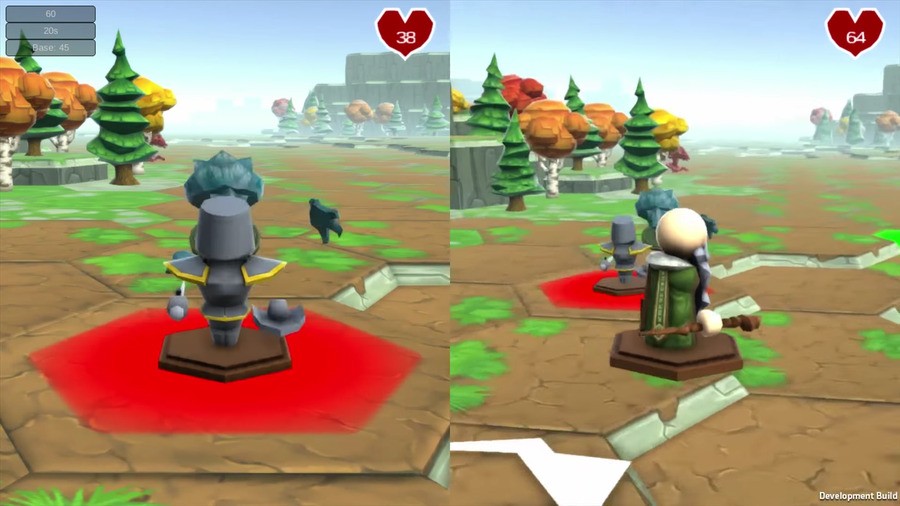 While other developers are dropping Wii U support and shifting projects over to the forthcoming Switch, the team behind Kickstarter project Hex Heroes are bucking the trend by standing by Nintendo's outgoing home system.
An update has just been posted on the project's Kickstarter page which shows the game running on a Wii U devkit at a smooth 60fps. This is quite a landmark for Prismatic Games, as the developer admitted that it had experienced some technical issues in the past.
Prismatic Games also states that it will discuss the Nintendo Switch after this week's official announcement on the 12th, which would suggest that Hex Heroes could be making its way to Nintendo's new platform.
Here's the update:
A couple updates back, we talked about the rough road to figuring out just how to handle combat in Hex Heroes. Since then, we've been plugging along and have made some strides we're thrilled to share. Watch the commentary video below, complete with footage of Hex Heroes running on the Wii U in a slick 60 frames, and tell us what you think!
What you'll see in this video:
Updated visuals: new trees, textures, fog effect
Movement while in combat
Some combat UI
Combat styles: Snap and Free Move
Multiplayer combat

Thank you, everyone! We'll be back after Nintendo's Switch announcement on the 12th to discuss more about the platform.
Let us know what you make of this news - and the new video footage of the game running on Wii U - by leaving a comment below.
Thanks to DiscoGentleman for the tip!
[source kickstarter.com]