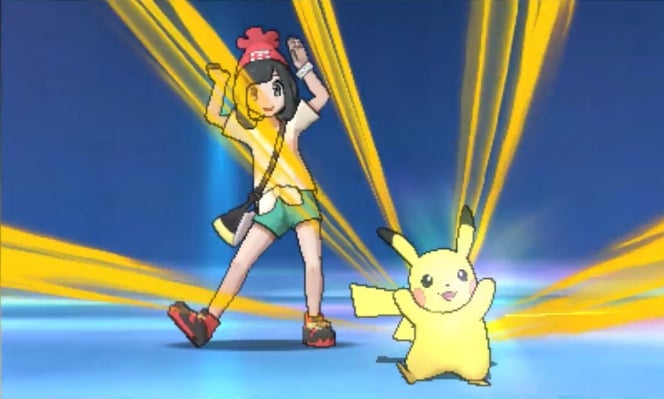 There aren't many UK chart updates left for the year, and the majority of big time releases are now out in the wild and scrapping over festive sales. This week's results bring some decent results for Nintendo, along with a development in the great Pokémon Sun and Moon battle.
Starting with non-Nintendo headlines, Call of Duty: Infinite Warfare is back at number one, while hotly anticipated PS4 exclusive The Last Guardian has arrived in 7th place.
Both Sun and Moon are still in the UK top 10, though now it's Sun that's out ahead, a switcheroo from last week; Sun is in 8th and Moon is in 10th. Also doing well in the chart is Super Mario Maker for Nintendo 3DS, which has actually climbed the charts and gone from 25th to 19th in the all-format results. Chart-Track is counting both versions together, so as proof it's the portable version shifting some copies there's the single-format chart, in which the 3DS release has climbed from 25th to 17th place. It's still not exactly setting the charts alight, but its movement upwards is preferable to a rapid exit from the top 40.
A couple of ever-present 3DS titles are clinging on in the lower reaches, too - Tomodachi Life is back in 37th place, with Mario Kart 7 in 39th.
Not a terrible week from Nintendo's perspective, albeit with the proviso that being a relatively small player in the UK top 40 is deemed reasonable at this stage. Pokémon power, at the very least, continues to drive vital sales.
[source chart-track.co.uk]