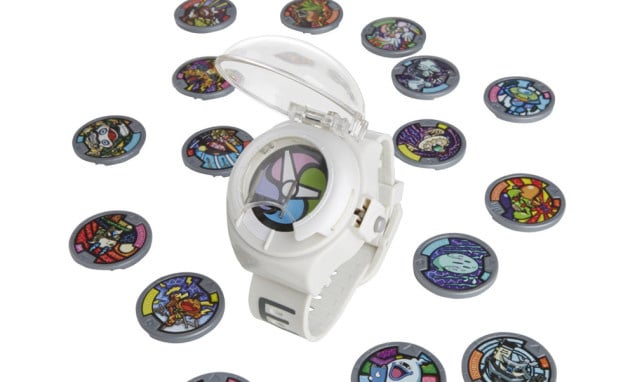 For those that follow the weekly Media Create charts out of Japan, one thing is known to be certain - when a new Yo-kai Watch game comes out it goes to number one. That said, however, even the latest 'main' entries in the series have been tracking below the sales of their predecessors. The numbers are still impressive, but the frenzy isn't quite as intense as it was in the past. In the West there appears to have been some positive momentum, but in general Level-5 and Nintendo have been relatively quiet about sales in North America and Europe.
Another indication that the Yo-kai Watch craze may be fading comes from Bandai Namco's financial results for the first half of the year, published today. Bandai Namco Holdings is behind quite a lot of significant Yo-kai Watch merchandise, and benefitted significantly in the early boom years of the series with sales of the replica watch toys, in particular.
Bandai's market for Yo-kai Watch toys is declining, however. Back in the 2015 financial year net group sales for Yo-kai Watch (again, toys and merchandise, not the games) was 55.2 billion yen; in 2016 the number dropped to 32.9 billion yen. In the first half of this financial year the sector accounts for just 6 billion yen, with a full year projection of 12 billion yen. Bandai's revenues from its extensive range of toys for the series in this financial year will likely be less than a quarter what they were two years ago, in summary.
Level-5, and partners such as Bandai, went big with the IP when it exploded in Japan, and reaped significant benefits. Perhaps over-saturation has become an issue, on top of struggles to recreate the same level of success in Western markets. It'll be interesting to see what Level-5 does, in particular, to freshen up the series.
None of this is to say that Yo-kai Watch is in trouble. The games still sell well and it remains good business - the question is whether it'll return to the giddy heights of its first 12-18 months.
[source bandainamco.co.jp]