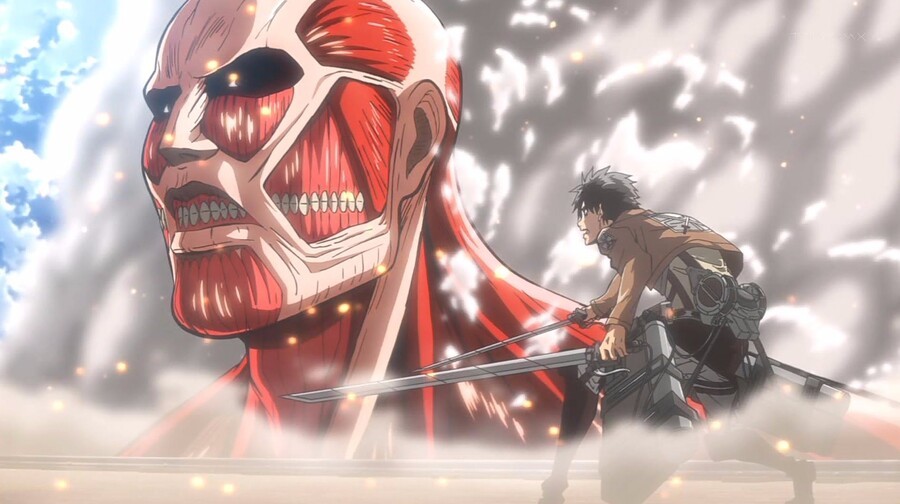 The 3DS already has a pretty decent giant-slaying title in the shape of Attack on Titan: Humanity in Chains, and according to Famitsu magazine, it's about to get a second called Attack on Titan: Escape from Certain Death, courtesy of Koei Tecmo studio Ruby Party.
Staff members who worked on the anime TV show will be collaborating with the developer on the game's aesthetics, and the title will feature an entirely new story. The lead character will also be entirely new, and you'll be able to select their gender before starting your game.
The forthcoming release - which is around 30 percent complete - won't be totally devoid of familiar faces, however. If you choose to make the protagonist male, then Mikasa will be your partner. If you choose female, then Levi will be your sidekick. It is believed that other characters from the series will also make an appearance as the story progresses.
Koei Tecmo previously published Attack on Titan: Wings of Freedom on the PlayStation 4, Xbox One, PlayStation 3, PlayStation Vita and PC.
[source blog.esuteru.com, via gonintendo.com]