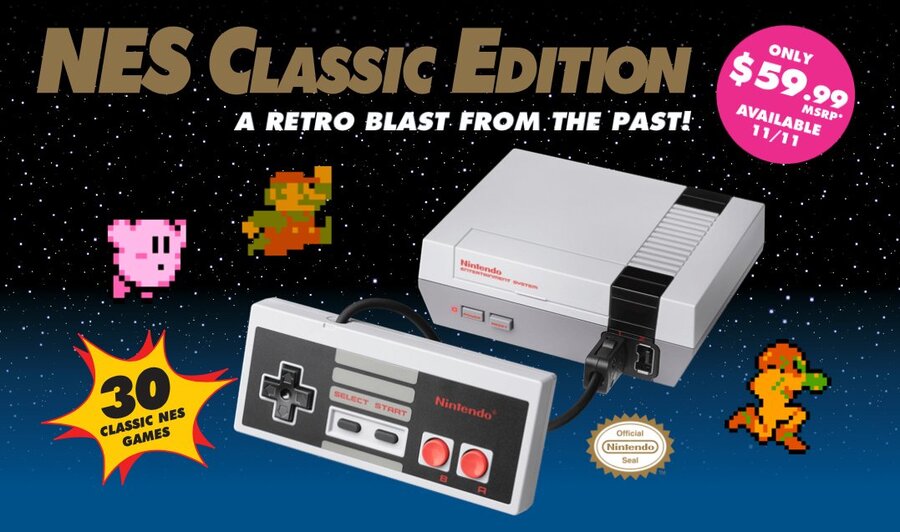 The upcoming Nintendo Entertainment System: NES Classic Edition (as it's called in North America) should be a hugely popular stocking filler in the Holiday season. Yet while pre-orders have been possible (albeit limited in availability) in PAL territories, North America has only seen brief pre-order windows that were rapidly shut off.
Whether due to stock issues or a drive to tempt shoppers into stores - potentially a combination of both - it's been clear for a little while that pre-orders won't be plentiful in North America. That now seems to be official in the case of GameStop, which has confirmed that it won't be offering any pre-orders on the system; buyers will just need to buy them in store.
Demand is likely to be high, so those that desperately want one may have to contemplate getting in line early to grab a unit.
We hope stock will be plentiful, though Nintendo has frustrated fans in recent years with limited edition systems, new amiibo figures and so on. Fingers crossed there'll be enough Mini NES systems for everyone.
With thanks to Ryan Millar for the heads up.
[source twitter.com, via nintendoeverything.com]