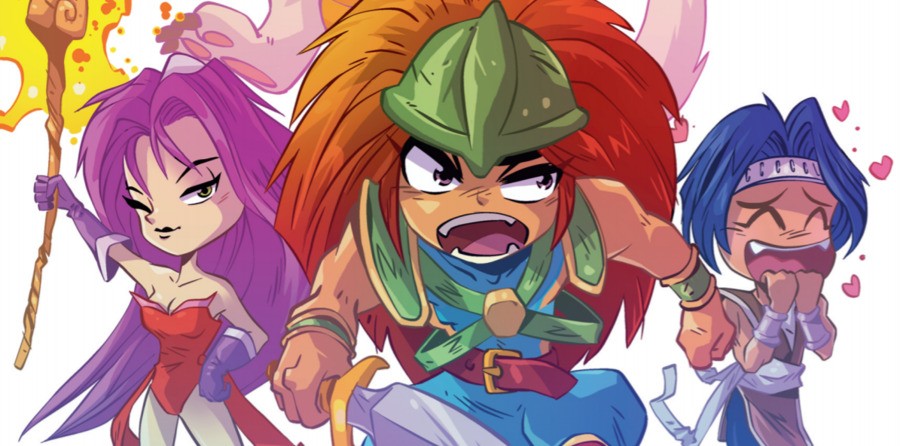 We're big fans of HyperPlay RPG here at Nintendo Life, partly because it reminds us of the days before the internet where fanzines were commonplace, but mostly because it's an extremely well-produced publication packed with reviews, features and other cool stuff.
A short time ago we confirmed that the one and only Wil Overton would be creating the cover for the second full issue of HyperPlay RPG, and we're now incredibly proud to be able to exclusively reveal the finished artwork, which is based on the legendary Super Famicom title Seiken Densetsu 3 (or Secret of Mana 2, if you will).
In case you didn't know (and we're sure you do), Overton worked on the seminal UK SNES magazine Super Play before moving into the games industry, where he has held roles at Rare, Blitz and Full Fat Games. He's currently working at SkySaga studio Radiant Worlds, which was co-founded by Philip and Andrew Oliver, creators of Dizzy.
This issue of HyperPlay RPG is the biggest yet with 40 pages of content, including:
Secret Of Mana 2 review
Terranigma review and feature
Super Mario RPG review
Star Fox Zero playtest and tips to enhance the game
Hardcore Gaming 101 and Super Famicom Box Art book reviews
Role Call fanzine retrospective
Aeris article
Retro gaming news
Issue 2 will go on general sale from October 24th and will cost £4 (UK) and £5 (rest of the world) delivered. Will you be picking up a copy?