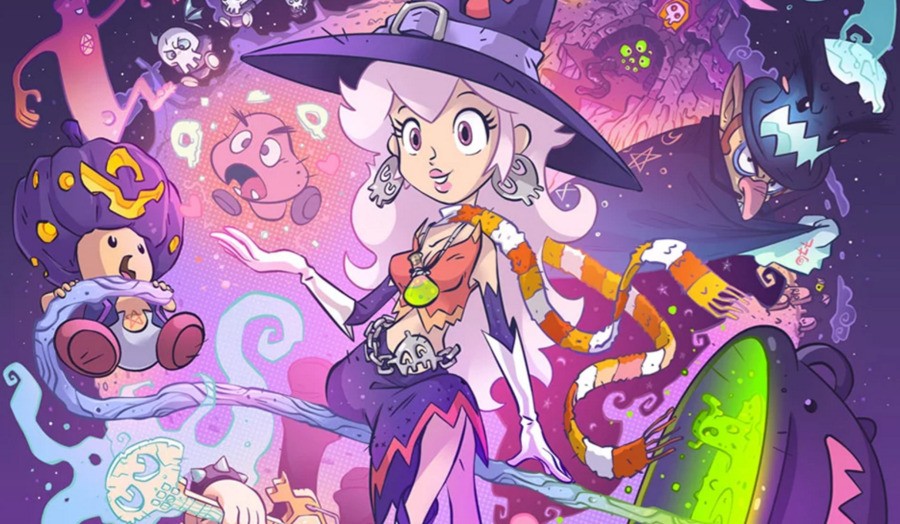 Gamers of a certain age will almost certainly recall the days before the internet when fan-made magazines were all the rage. These crude, monochrome publications were put together thanks to the sheer enthusiasm of their creators and provided a sense of community that wasn't always present in professional mags, but the arrival of the internet saw them all but die out.
However, HyperPlay is a UK fanzine which aims to bring back the glory days of amateur print, and has already seen two very successful and well-received issues. The magazine's next installment is due soon, and promises to be the most impressive yet.
The makers of HyperPlay have confirmed that the one and only Wil Overton - yes, he of Super Play fame - will be contributing an exclusive, full-colour image for the issue. If you're not aware of Overton's work then you should know that in addition to creating the covers for every single issue of Super Play (which ended 20 years ago this year), he has worked at Rare, Blitz Games, Mind Candy, Full Fat and (more recently) Radiant Worlds, the creators of the online title SkySaga. He's also produced artwork on a freelance basis for games like Lumo and Conga Master. Overton actually began his career in the industry by working on a similar fanzine in the '90s, making his contribution to HyperPlay even more meaningful.
That's not all, however - the first 100 issues of the fanzine will also get a free double-sided poster by artist Anna Vuong based on the cult SNES RPG Terranigma, which you can see below.
Given Overton's standing in the UK Nintendo community, this is likely to be an instant collector's item. According to the team behind the mag, priority will go to people who have already supported HyperPlay by purchasing the first two issues, so you might want to do that if you're keen to get one of these limited edition copies.
If you've not checked out issue 0 and issue 1 yet then head over to the HyperPlay site and get them ordered. We'll be taking a look at issue 2 the moment it pops through the letterbox here at Nintendo Life Towers.
[source hyperplayrpg.com]