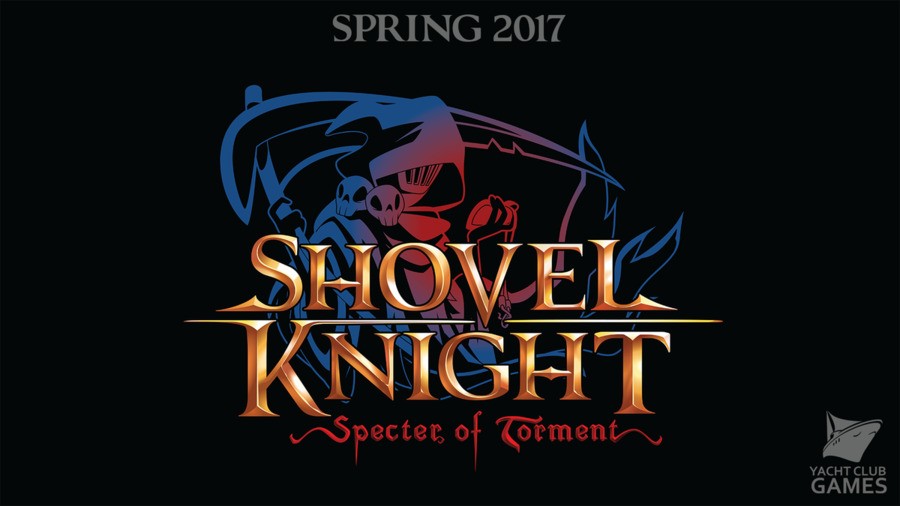 Yacht Club has been fairly quiet for some time now, and it's been easy to forget that Shovel Knight is still due to receive more free content. About a year ago we got the first expansion, Shovel Knight: Plague of Shadows, which showed us a parallel storyline featuring the scheming Plague Knight. After that, the Shovel Knight amiibo brought some new goodies to the game.
While there's still not much footage of the upcoming expansion starring Specter Knight, Yacht Club did go ahead and reveal the name and release window of the expansion. Shovel Knight: Specter of Torment is due to arrive in spring 2017 to all versions of the game. Also, the game will be coming out with either Body Swap or Battle Mode. Whichever mode doesn't launch with Specter of Torment will come out with King Knight's campaign, whenever that happens.
What do you think? Are you looking forward to this? What would you like this campaign to do differently? Drop us a comment in the section below.
[source twitter.com]