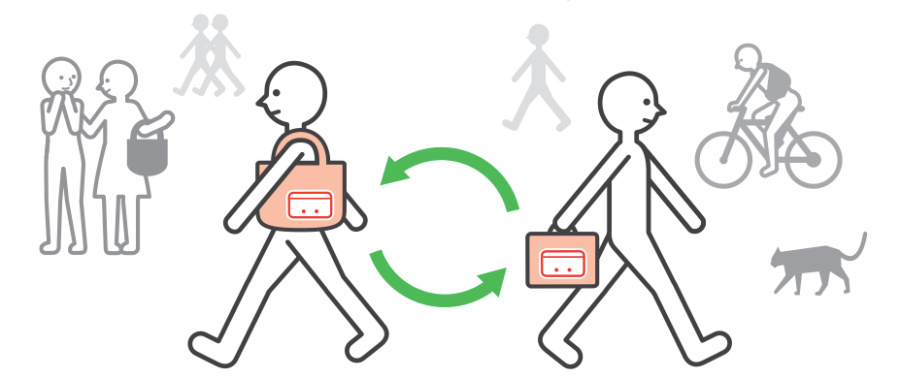 If reports and common sense are correct, we're likely only 4-8 weeks from seeing Nintendo's next tilt at the gaming hardware market. Most bets - based on sources, patents and logic - are on a system that will primarily operate as a portable but also be usable on the TV, yet regardless of those reports a new handheld will be in our not-too-distant future. Even if the NX defies all reports and ends up being an out and out home console (which seems unlikely), the declining sales and ageing technology of the 3DS mean a portable won't be far away. After all, the handheld space has consistently been Nintendo's most reliable source of sales success.
As portable gaming technology becomes increasingly powerful - just look at what some smartphones and tablets can now do - Nintendo is in an interesting spot. Through its own innovations and the progression of technology, it's in a position to do some intriguing things with its next portable that go beyond playing a bit of Fire Emblem on the bus. Perhaps, with the ever-presence of smartphones in our lives, Nintendo needs to continue its run of innovation and imagination to continue its strong run in the sector.
To start with the 3DS, we'd argue that it should be considered a success in its five years+ on the market. As of 30th June this year the 3DS had shipped 59.79 million units, well short of its predecessor yet a figure that reflects a system defying a tough start and long odds. Following a poor launch window Nintendo had to resort to a drastic price drop and pushing out key titles as quickly as possible, and from 2012 and beyond there was a sustained and impressive effort to salvage the family of systems. The 3DS XL provided a notable boost and the game library grew with some significant hits, and though the New 3DS has only performed modestly (8.81 million units shipped since late 2014) it has helped push the range on. Add the 2DS into the mix, and Nintendo has dragged the portable to solid lifetime sales when many wrote it off early on.
A big challenge that the 3DS faced, unlike the DS, was that it not only struggled to have the technological 'wow' factor that Nintendo was shooting for, but it also came into a world where smartphones and tablets (along with their games) were growing in stature. As you can see in one of the original 3DS marketing videos below, Nintendo was trying hard to show off clever features and highlight the portable's multi-functionality.
It's easy to forget just how many tricks the 3DS offers, especially with the New models including NFC / amiibo scanning - not all of those features have faded to irrelevance, either. StreetPass has been one of Nintendo's more solid successes with the 3DS, with the simple but effective feature being at the heart of the big N's efforts at expos and fan events. StreetPass groups still meet up regularly around the world, and for a time those hits and minigames were reason enough to keep the 3DS handy when out and about. Seeing that green light has often been a highlight.
It's also interesting that, with the success of Pokemon GO re-sparking the conversation around augmented reality (AR), Nintendo was early in trying to put the technology to work. Those AR cards and built-in games are a small part of the 3DS package when you unbox a system, but showcase the fact that - even with relatively limited horsepower - Nintendo was interested in how AR can be used for gameplay. With so much talk around virtual reality (VR), it's arguably AR that better fits the Nintendo template - it's more inclusive and social than the isolating headset-wearing equivalent.
Its also worth noting, as well, that when it comes to Pokemon GO the big N put money into the initiative, making itself an investor beyond the share of The Pokemon Company's stake. It was just one of multiple big-time investors, but it was still a statement of intent.
AR is, certainly, getting quite a lot of focus in the more experimental corners of the game industry. Microsoft's HoloLens is a little different from conventional AR but nevertheless aims to bring virtual figures into the real world. Google - one of the major investors in Niantic and GO - is also big on the idea, with Project Tango being an initiative to support AR apps and games across some Android hardware; one intriguing project is featured below.
With the recent strides in terms of the Nintendo Account and initial steps into mobile apps (such as Miitomo), there's certainly scope for Nintendo's portable experience to work alongside phone apps. If a next-gen portable provides optimum, full experiences and mobile apps offer accompaniments and activities when we don't have our handheld with us, there's scope for ideas based on StreetPass and even AR gaming to be fully dynamic between platforms. Perhaps the dedicated system offers full 'plus' experiences, with basic equivalents on our phones.
The key with concepts like StreetPass and AR is that they can be social, shared gaming experiences. Whether sitting in groups to share hits and puzzle pieces or to go on walks to catch Pokemon on the go, there's a lot of scope to play games together in person, at events or in impromptu gatherings. AR can go much further and be used in more imaginative ways than we see in Niantic's GO, too, even if the relative simplicity of Pokemon blended with Google Maps has proven to be a phenomenal success.
One of Nintendo's key selling points in the past decade has been its focus on bringing people together. Through introducing online play on DS and getting families and friends together with the Wii, through to StreetPass on the 3DS. With the growth in technologies and its own improvements in online networks and connectivity, Nintendo can take it further. AR is a bit like VR, meanwhile - it could be the next big thing in gaming or a fad; time will tell.
In any case, it wouldn't be surprising if Nintendo puts shared play at the core of its future hardware.