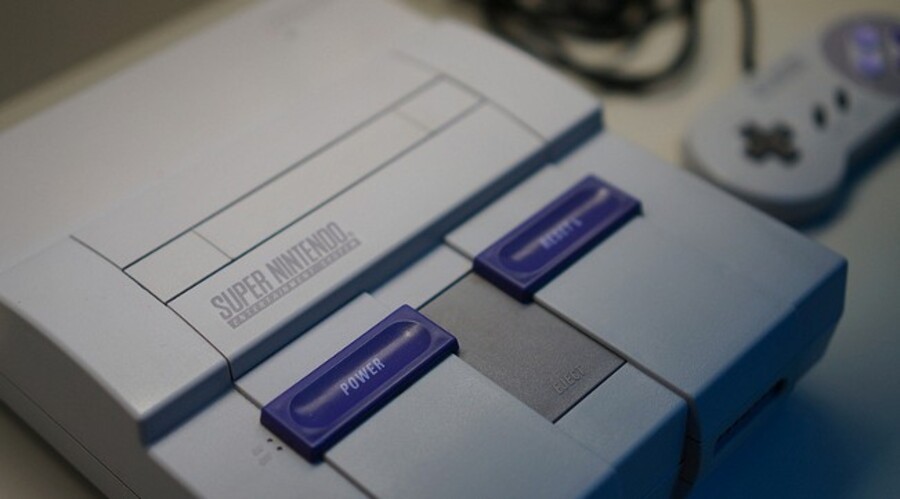 25 years ago, the Super Nintendo - or Super NES (or even SNES, if you're in a rush) - arrived in North America to critical acclaim and great fanfare.
Following on from a successful launch in Japan - where it was named the Super Famicom - the console recieved a rather drastic facelift for its North American debut, shedding the attractive curves and four-colour logo for a design which, it has to be said, looked like a box of tissues. Still, who could forget those garish purple buttons, and the spectacle of a young Paul Rudd playing like a pro in the accompanying commercial?
OK, so the North American SNES wasn't that much of a looker and it failed to match the amazing commercial success of the NES (largely because Sega's Genesis really took a bite out of Nintendo's market share during the 16-bit era), but you simply cannot argue with the machine's library.
The SNES is home to some of the finest video games of all time, including Super Mario World, Zelda 3, Super Mario Kart, Chrono Trigger, Secret of Mana, ActRaiser, Axelay, Legend of the Mystical Ninja, Street Fighter II... we're sure you have your own personal favourites to add to that tiny list.
Did you grow up with the SNES? Perhaps you weren't alive at the time and have discovered its charms more recently? Share your memories by posting a comment below.