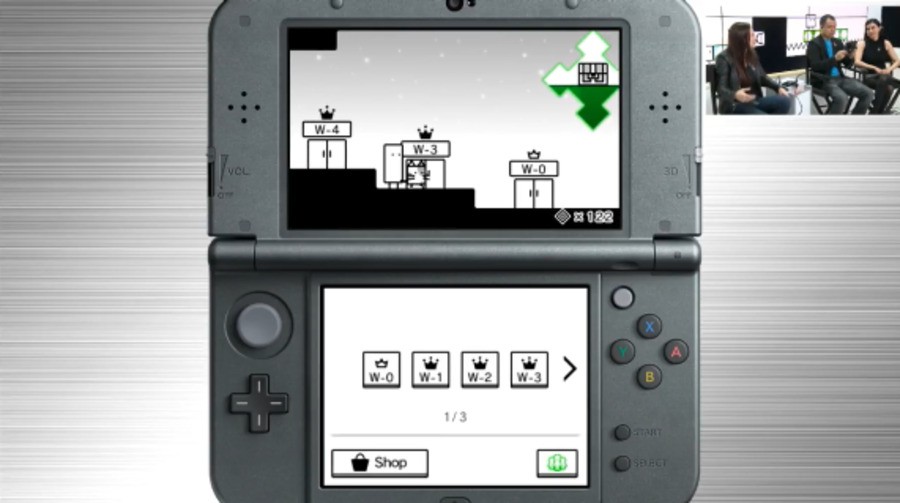 During the Nintendo Treehouse live stream from E3 we got a good look at BOXBOXBOY!, the sequel to the rather charming BOXBOY!. This HAL Laboratory follow-up has been available in Japan for a little while, so fans of the original will no doubt be glad to see it roll out in the West - it's coming to both Europe and North America on 30th June.
It continues with the core gameplay from the original, but as the name suggests the puzzles allow you to stack two boxes together. As expected there are also a lot of medals to earn, which in turn unlock a whole lot of charming extras such as outfits.
As an extra announcement, the original title will get a 'significant' discount later today, with even more saved for My Nintendo members.
Are you excited about playing BOXBOXBOY! on the 3DS? Let us know in the comments.