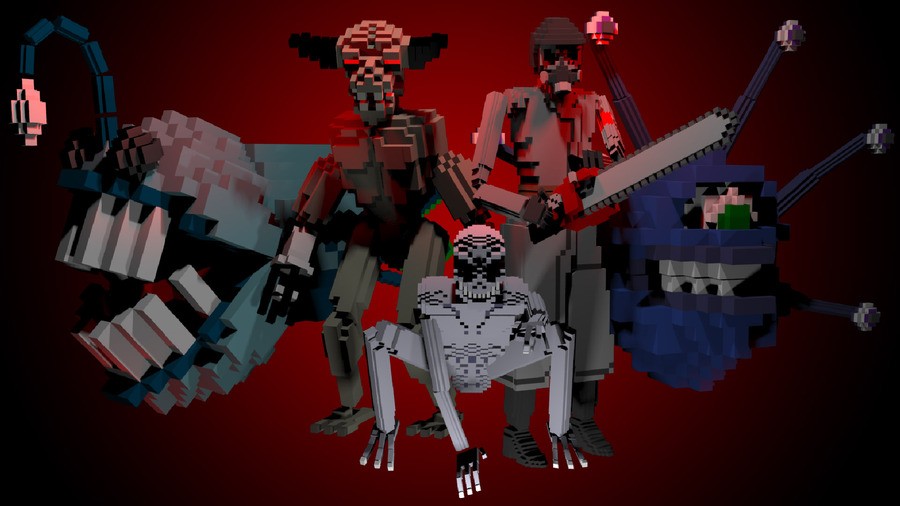 Digerati Distribution is bringing Code Avarice's Steam shooter Paranautical Activity to the Wii U eShop.
The game - which is a mixture of FPS action and Roguelike elements, all wrapped up in a graphics engine which calls Minecraft to mind - is perhaps most famous for the furore which surrounded its original release on PC.
Back in October 2014, the game was erroneously labelled as an "Early Access" release during a Halloween marketing drive on Steam, despite the fact that it had left the Early Access programme a couple of weeks previously. Developer Mike Maulbeck believed that the mistake cost Code Avarice sales, and took to Twitter to vent his frustration, going as far as to state that he would "kill" Valve boss Gabe Newell.
The now-deleted tweet - obviously issued in the heat of the moment - resulted in the game being pulled from Steam and Maulbeck's departure from Code Avarice. A month later, he was back and the game returned to Steam at the start of 2015. It transpires that Code Avarice sold the game and IP to Digerati, which paved the way for its return to Value's distribution platform. Digerati is also the company publishing the title on the Wii U eShop.
As for the game itself, it features procedurally-generated levels and permadeath - two common Roguelike elements - as well as hordes of enemies and bosses to fight. Upgrades are available to make things a bit easier, and there are plenty of hidden items to seek out.
There's no word on a release date, but the eShop trailer is out there, which suggests we could be playing this sooner rather than later.
[source nintendoeverything.com]