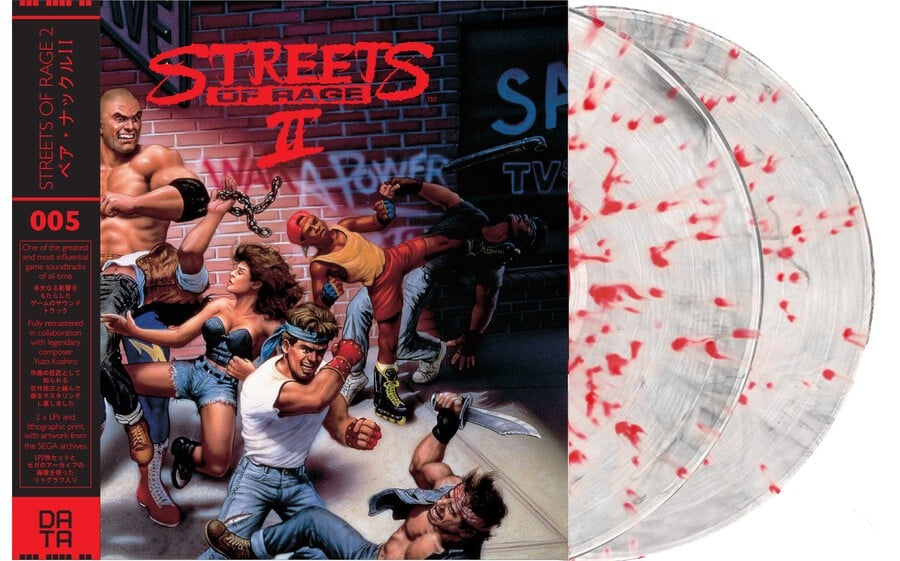 Streets of Rage II was an influential beat 'em up from the glory days of the SEGA Genesis, featuring brutal hand to hand combat and some seriously good quality spritework. Relatively recently, it received the 3D Classics treatment from M2 and saw a re-release on the Nintendo 3DS; gloriously reproduced in autostereoscopic 3D. Naturally, the soundtrack is pretty catchy, too, and collectors will soon have a new method of owning all the music on it.
Data-Discs has just announced that it will be releasing the soundtrack of Streets of Rage II on vinyl disc. Yuzo Koshiro – the game's lead composer – has collaborated with the company for the remastering process, and this edition includes original artwork, extra tracks, unreleased compositions. Pre-orders open on 27th February and it's expected to ship in early April.
What do you think? Will you be ordering this? What did you think of Streets of Rage II? Share your thoughts in the comments below.
[source data-discs.com]