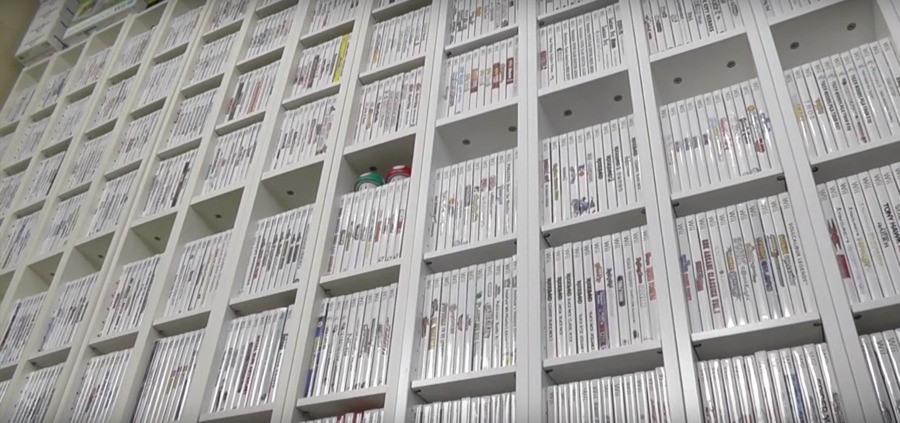 The Wii is one of the most successful games consoles of all time with over 100 million consoles sold - and counting. As ever, commercial triumph goes hand-in-hand with loads of software, and the Wii has been blessed with 1260 games to date, not all of them good. You might assume that collecting all of these games would be a foolish task, but for seasoned "completionist" Kacy "Da Game Nerd", it was merely another challenge.
Even though he readily admits that a third of the Wii's library is taken up with shovelware, Kacy is keen to point out what any self-respecting Nintendo fan already knows - despite the Wii's casual legacy, it has more than its fair share of must-have releases.
Kacy has them all and much more besides, and says that the only limit he set himself was that he would only collect games that had been officially released in America. He says that now is the ideal time to collect for the format, as people are offloading Wii software at incredibly low prices - the cost average for this complete collection was less than $4 a game, according to Kacy.
Give the video interview with Metal Jesus Rocks a watch and let us know if it has inspired you to start your own Wii collection by leaving a comment below.