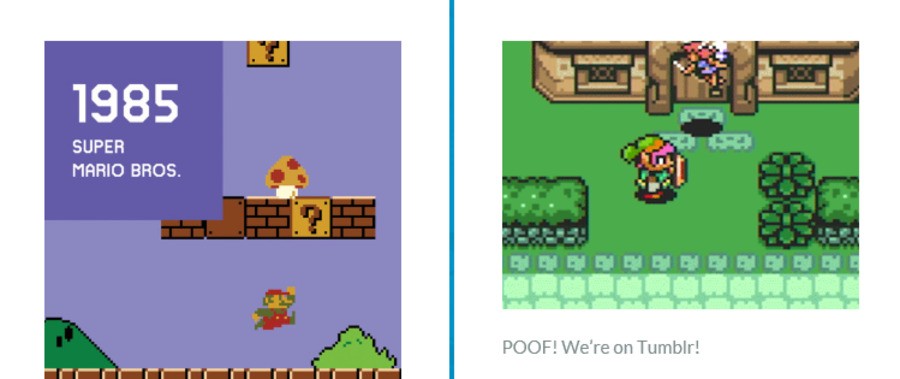 In December last year we saw the launch of an official Pokémon Tumblr, which was clearly a sign of things to come. Now Nintendo has launched an official page, which is no doubt being led by Nintendo of America. This isn't the subsidiary's first dalliance with the social network, having kept us amused for quite some time with its Splatoon page.
So far it's had an introductory message using some GIFS of The Legend of Zelda: A Link to the Past and a post regarding the origins of Super Mario Bros..
We can't help but be amused, though, at the warning disclaimer on the profile's home page.
Welcome to the official Nintendo Tumblr! ESRB Rating: Rating Pending to Mature. May contain content inappropriate for children. Visit www.esrb.org for rating information.
A standard message, admittedly, and we can't imagine that Nintendo will be diving into the dark side of the GIFs and images to be found online. Safe searches are always a good idea when looking up Nintendo characters.
In any case, it's another step into the modern age for Nintendo, and in recent times it's certainly been active in growing its audiences on various social media platforms.
[source nintendo.tumblr.com]