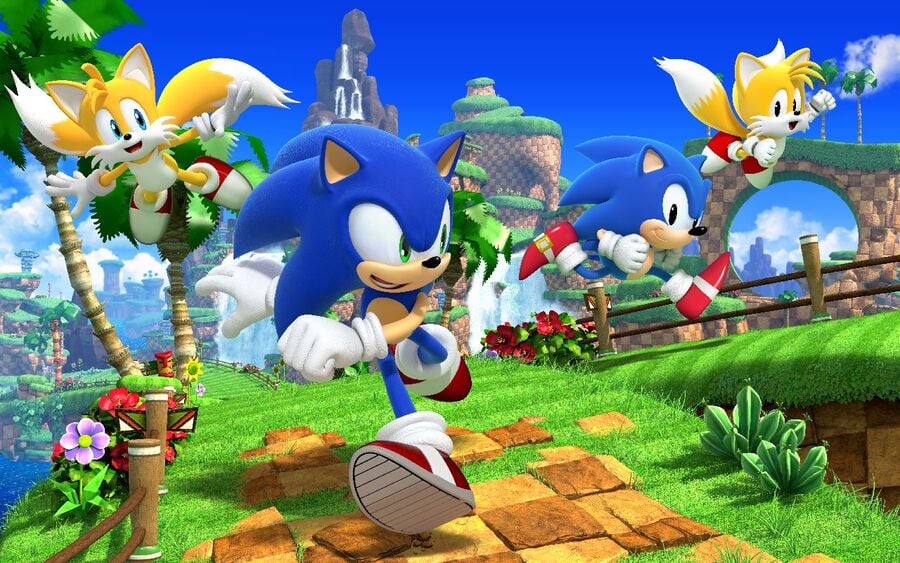 Sonic the Hedgehog is a mascot with a sketchy recent history. Sonic Colours was reasonable, Sonic Lost World flirted with being a true return to form but fell short - in this writer's opinion - of its full potential, and Sonic Boom was tolerable on 3DS but a load of old rubbish on Wii U. Unsurprisingly Sonic Boom: Fire & Ice is playing it safe and sticking to the portable.
That 3DS release is coming this year, but it's worth noting that 2016 is a big year in broader terms for SEGA's mascot - it's the 25th Anniversary of the first release in the series, back when the blue blur shook up the gaming world and took on Mario. When the IP's 20th Anniversary rolled around SEGA brought us Sonic Generations, which had a 3DS version but skipped Wii; the 'main' home console version was a fairly well received title with undoubted highlights, even if the PC version was buggier than Starship Troopers. Under pressure to do the series justice, SEGA just about delivered.
A 25th Anniversary release isn't exactly an outlandish prospect, then, and seems a little more possible after Crush 40 - which has contributed a lot of Sonic music over many years - shared a Facebook post teasing such a release, before no doubt getting told off; the post has since been deleted. Below is the fan question and answer:
When will there be news about the Crush 40 album?
~We are planning a few performances for 2016 to commemorate the anniversary of Sonic. We "might" participate in writing new songs for the anniversary game…stay tuned…
Of course, in our worst nightmares a tentpole 25th Anniversary Sonic release will be another Sonic Dash game for mobile, while in our dreams it'll be a full-on release for consoles (hopefully including Wii U or NX) with a portable (3DS) version for extra kicks. The Sonic Team has been relatively quiet of late, having not been in charge of the Sonic Boom games, for example.
If a Sonic 25th Anniversary game comes, as seems sensible, what do you hope it'll bring?
[source tssznews.com, via gonintendo.com]