2016 is going to be an exciting year for Pokémon fans as the series gears up to celebrate its 20th Anniversary. Some promising promotions have now been announced for Japan and, naturally, we're hopeful these will also be coming to the West.
All of the following are hitting Nintendo's homeland on 27th February, so let's break it down (with some help from Serebii):
The 2DS will finally arrive in Japan, with four variations that'll come bundled with one of Pokémon Red, Blue, Green and Yellow. The blue option will be exclusive to Pokémon Centers, and all four bundles come with the relevant upcoming Virtual Console game and a 3DS HOME Theme. You can see them below.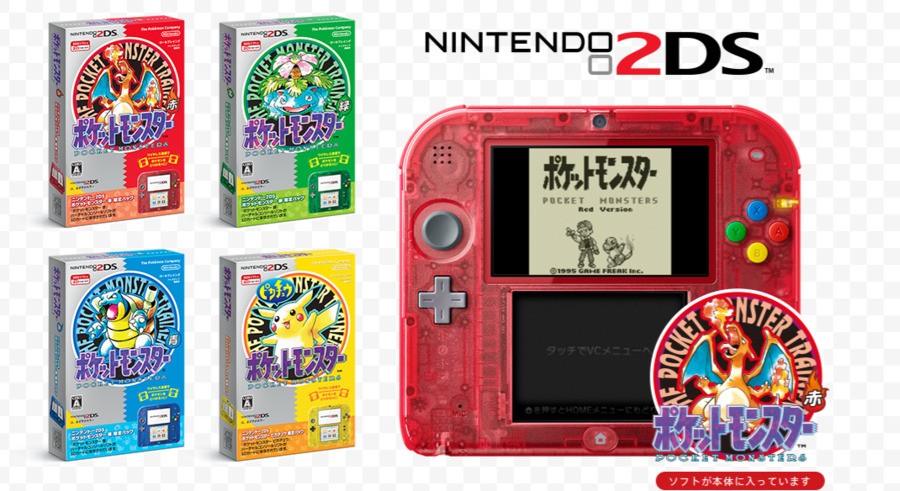 A special Mew event is also on the way. The famous 'mon will come as a serial code for all of the VC releases (including the bundles above) and will also be distributed in the current-generation 3DS titles. Again, this is confirmed for Japan right now, but seems like a reasonable bet for the West.
Finally, a New 3DS cover plate will also arrive in Japan on 27th February; apologies for the image size, this is the only asset from Nintendo's website.
It's pleasing to see plenty of plans taking shape for this Anniversary, and we're sure to see similar promotions and releases roll out in the West.